Every love story is unique, and the union of Nadine and Reza is no exception. Having met at Emory University in Atlanta, their love blossomed amidst the historic charm of the city. As Atlanta wedding photographers with a passion for capturing the essence of special moments, we were honored to be chosen to document their unforgettable day at the exquisite Four Seasons Hotel. From their enchanting engagement session to the elegant wardrobe changes, this luxury wedding was a true celebration of love and commitment.
A Love Story at Emory University
Nadine and Reza's journey began on the vibrant campus of Emory University, where their paths crossed during their studies. As they embarked on their academic pursuits, fate intervened, and their friendship quickly evolved into a deep and lasting love. Their shared experiences and personal growth at Emory laid the foundation for their future together.
The Engagement Session
Prior to their wedding day, we had the pleasure of photographing Nadine and Reza's engagement session, a delightful prelude to their nuptials. Set against the stunning grounds of Emory, their affection and chemistry were palpable as they strolled hand in hand through campus. The images from this enchanting session captured their love story in its purest form. Check it out if you don't believe us.
Choosing the Perfect Venue
For their wedding, Nadine and Reza wanted a venue that exuded elegance and sophistication. They found their dream location at the iconic Four Seasons Hotel in Atlanta. Renowned for its opulence and impeccable service, the Four Seasons provided a captivating backdrop for their love-filled celebration.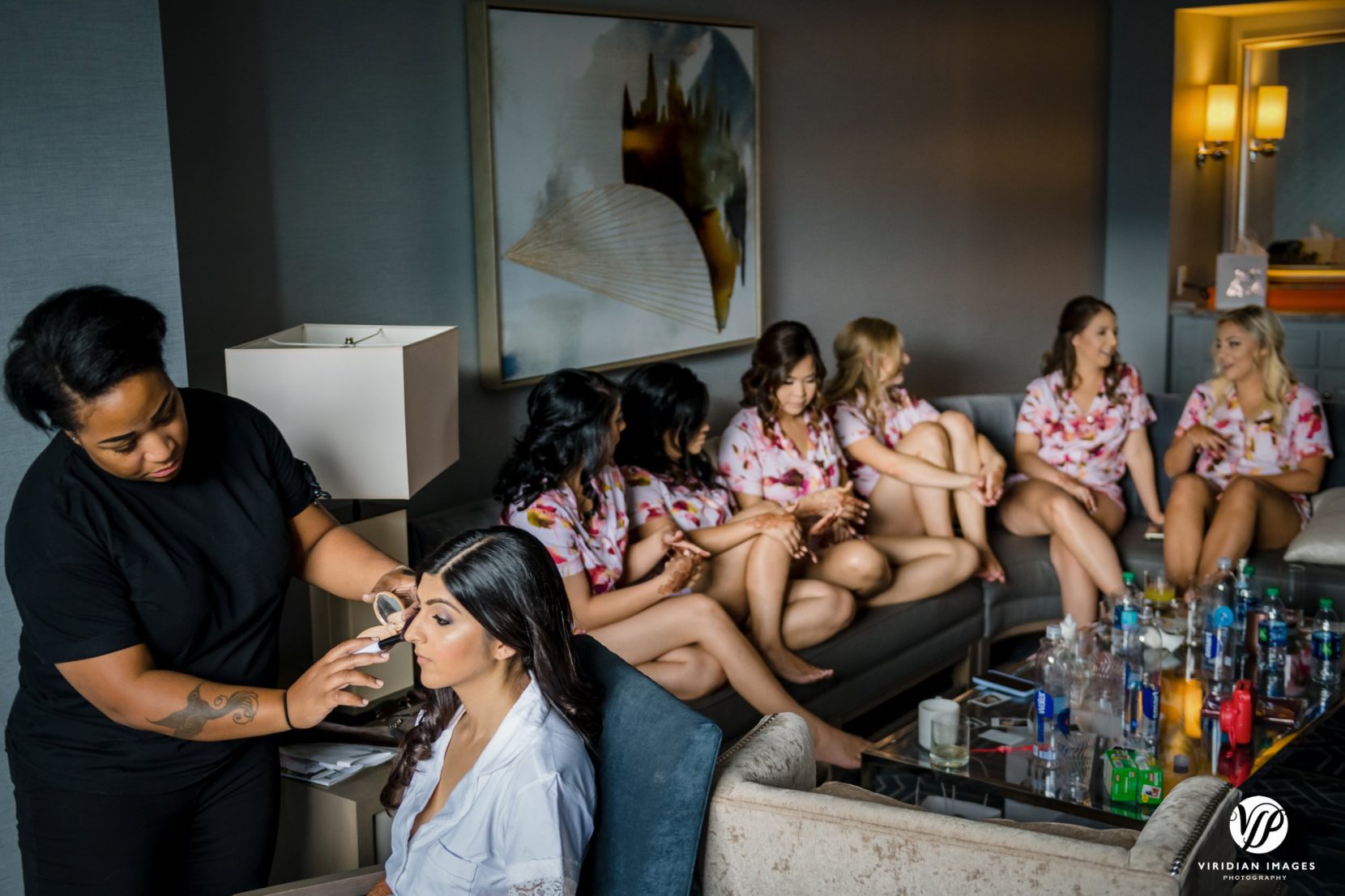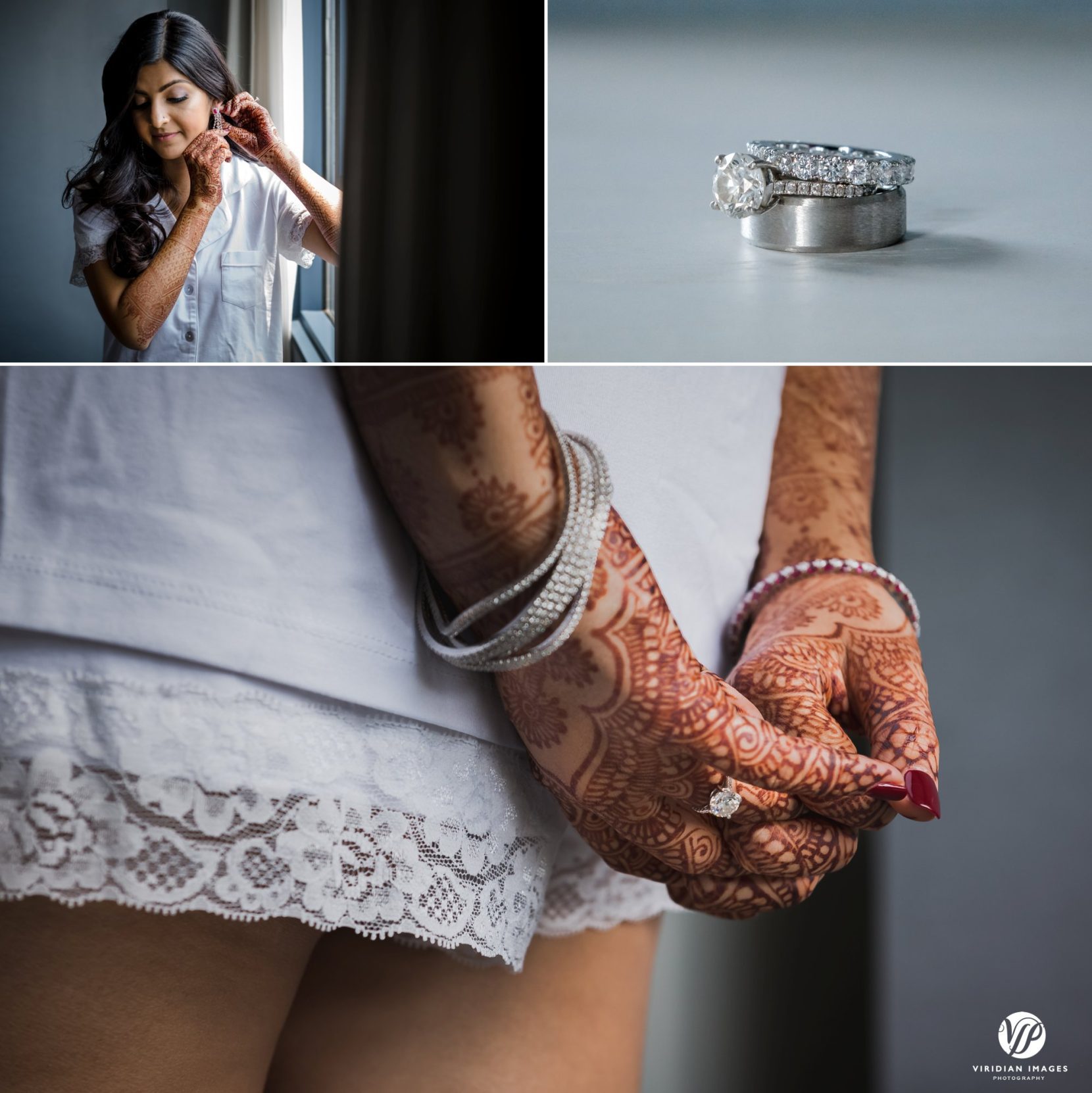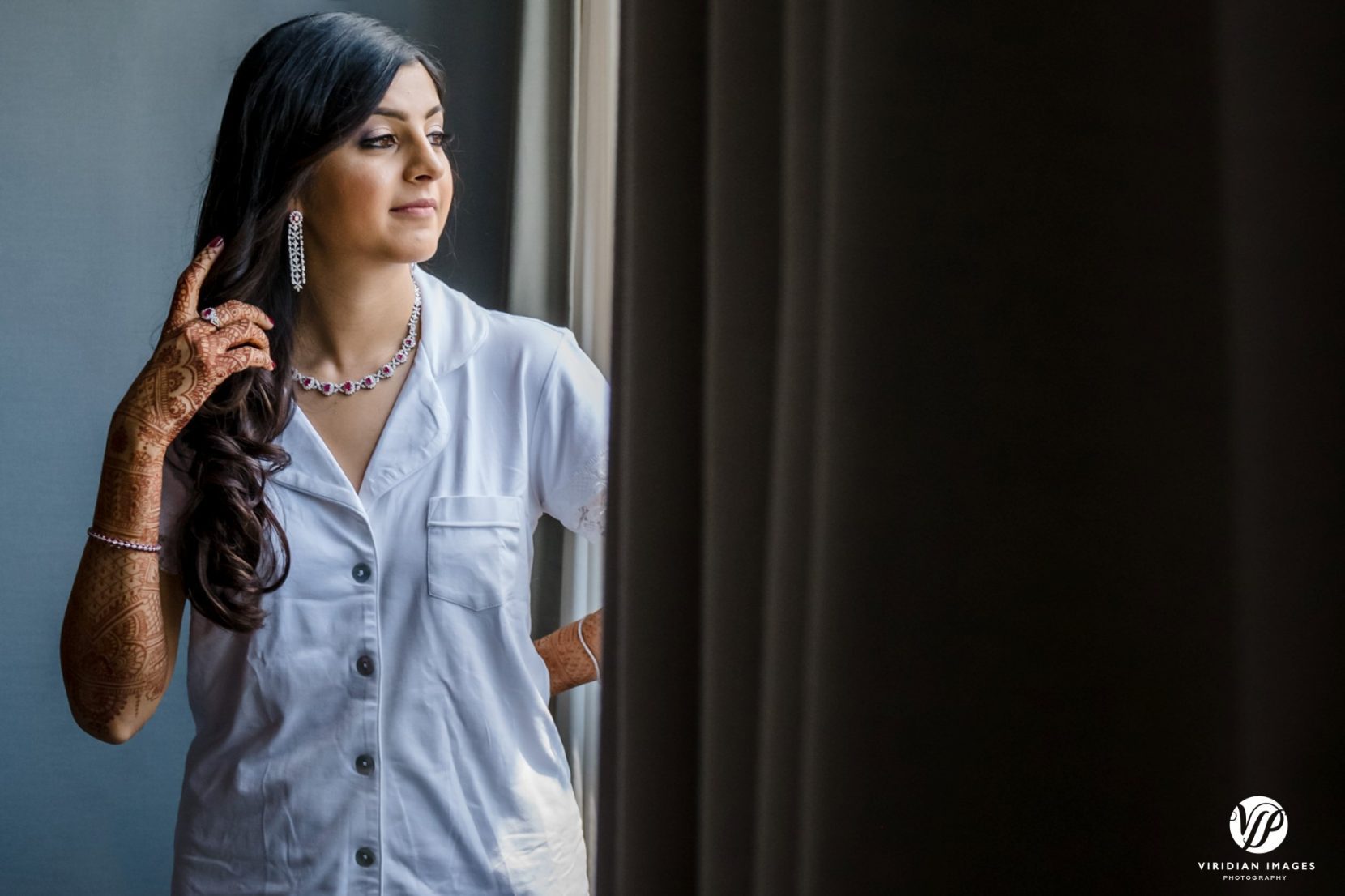 Elegant Wardrobe Choices
Nadine and Reza's wedding day was a masterclass in timeless style and grace. They opted for two wardrobe changes, each carefully selected to complement different elements of their celebration. For the wedding ceremony, Nadine wore a breathtaking silver sari that accentuated her natural beauty, while Reza looked dapper in a tailored grey suit. As the evening transitioned into the reception, Nadine made a stunning entrance in her vibrant dark red ensemble, radiating warmth and passion while Reza opted for a custom dark navy velvet tuxedo.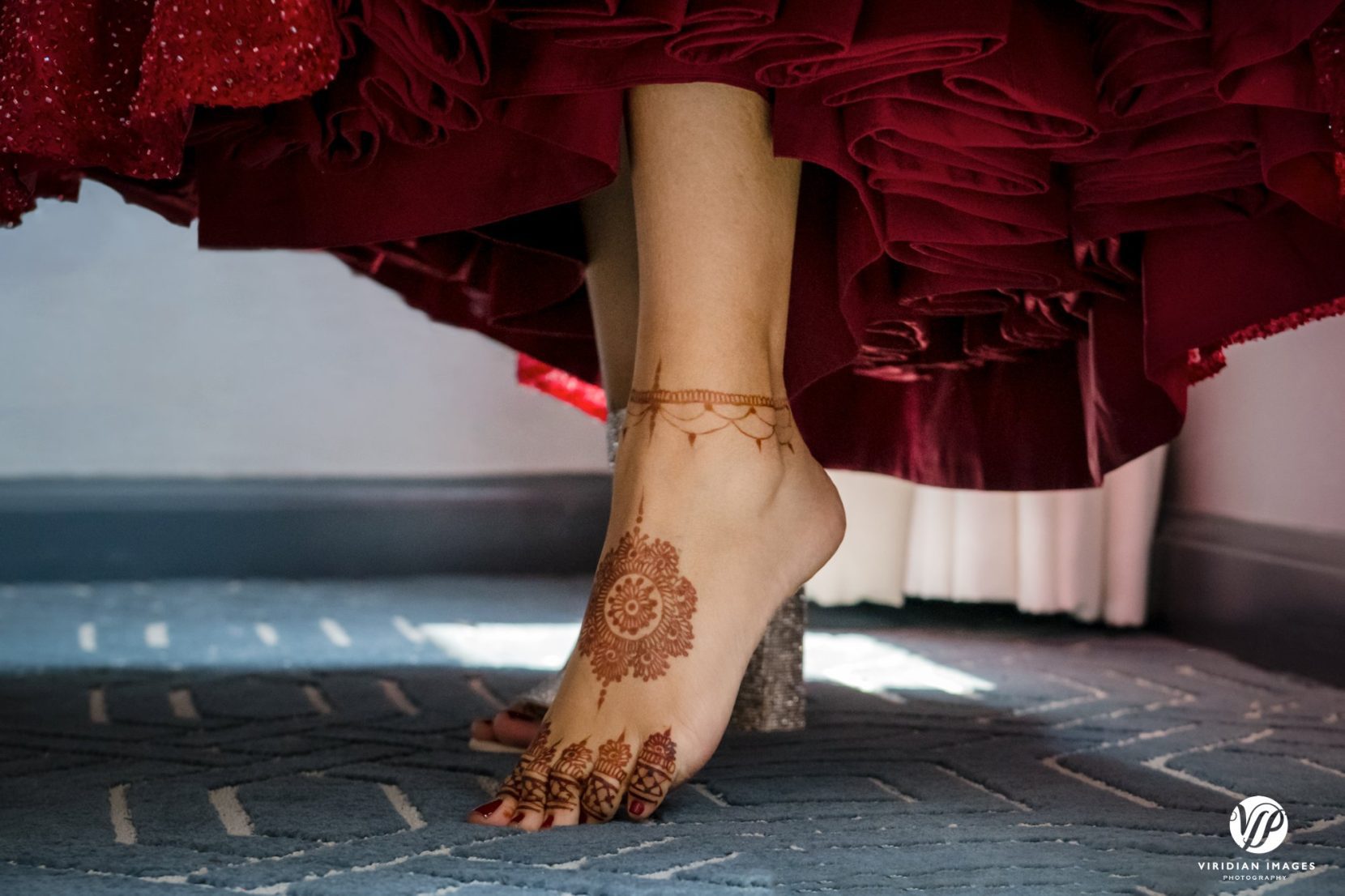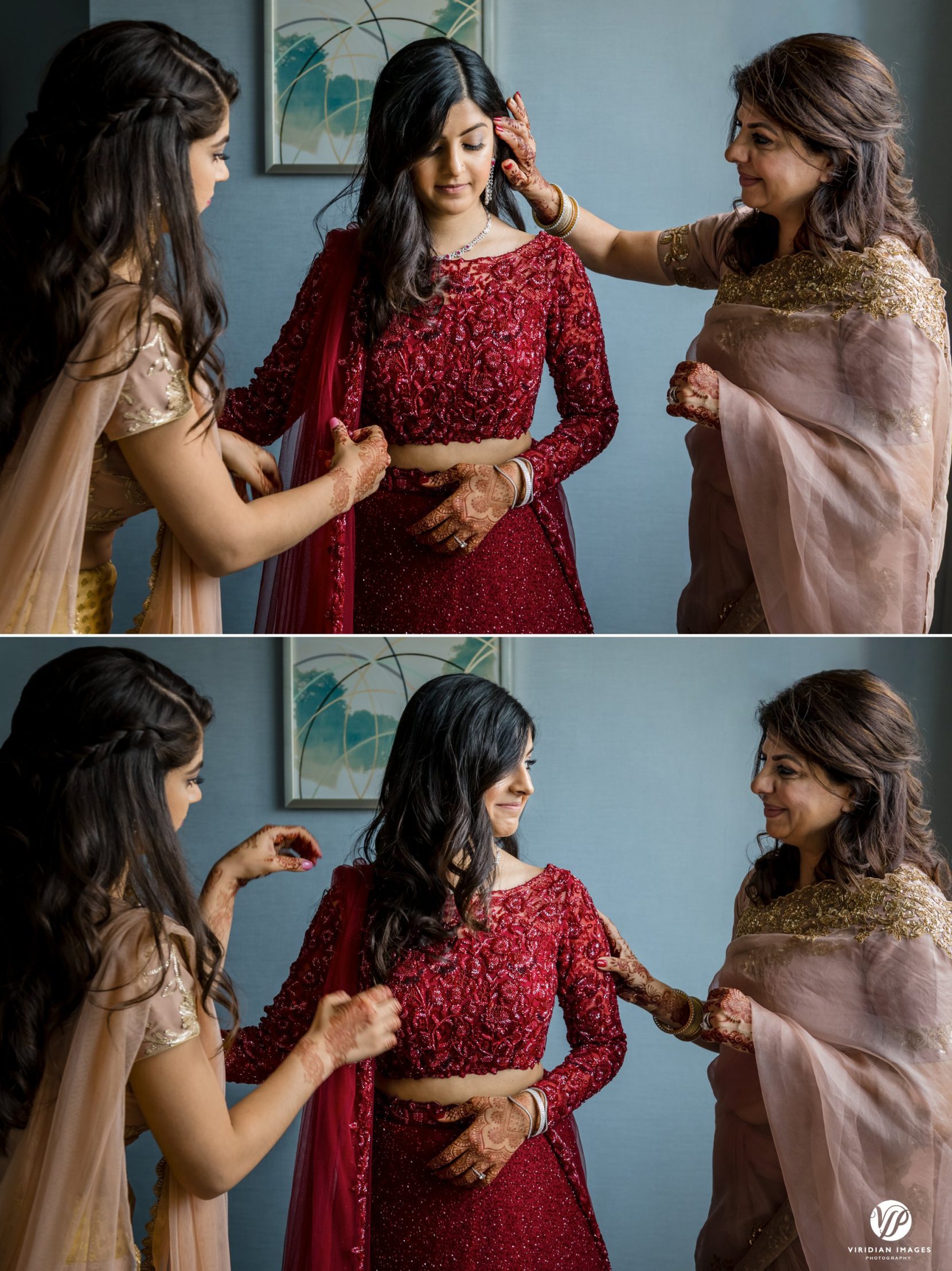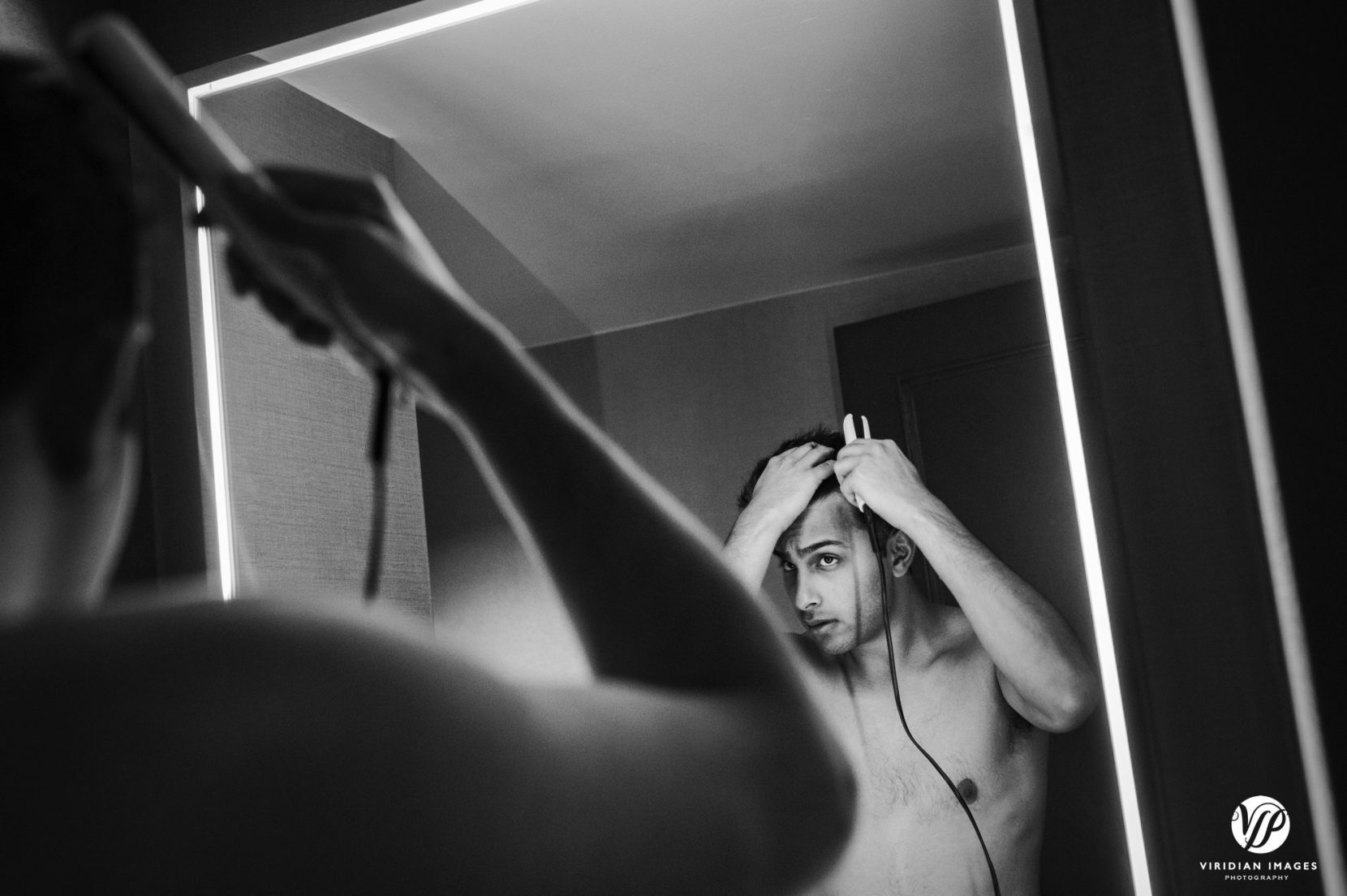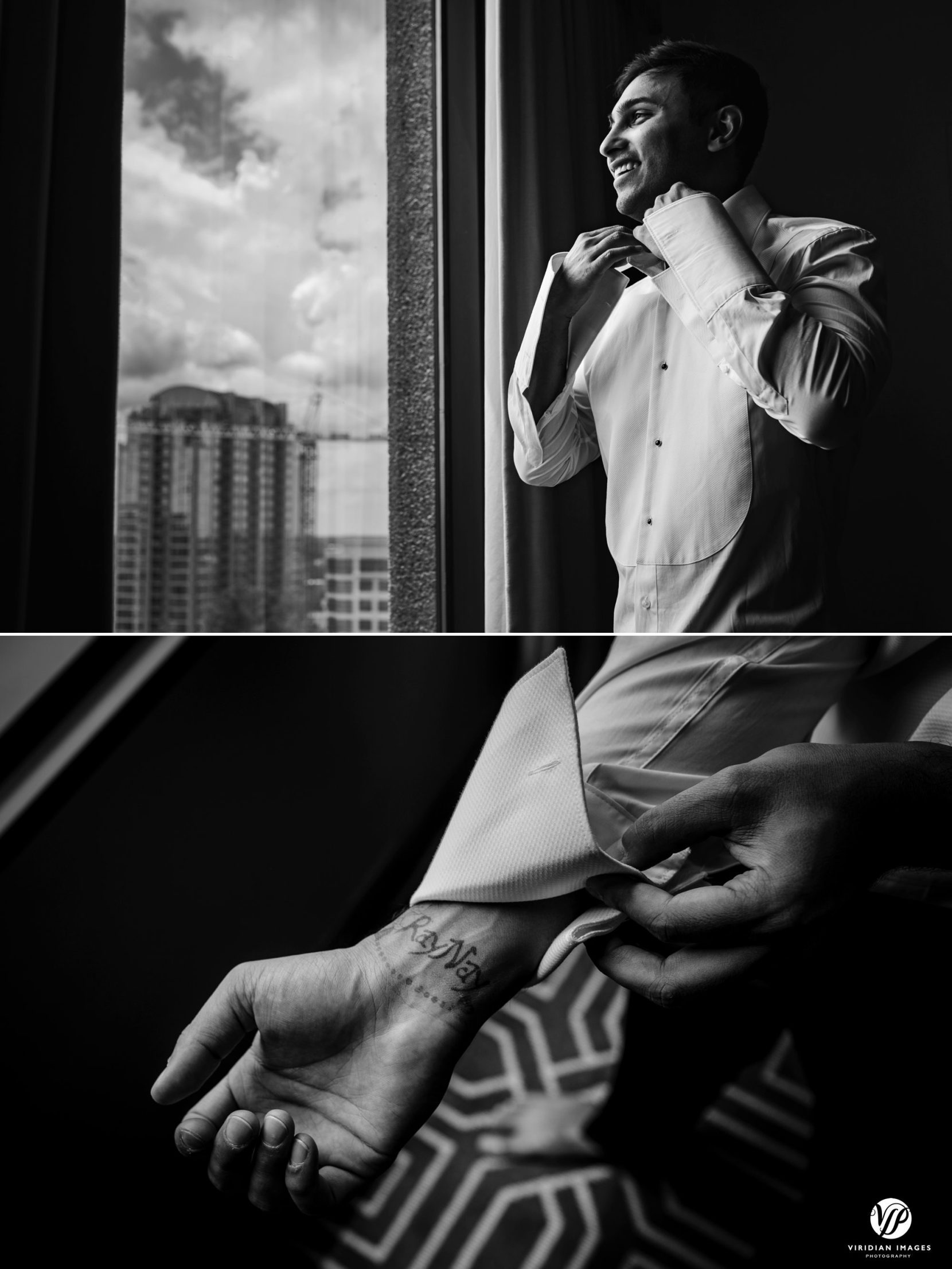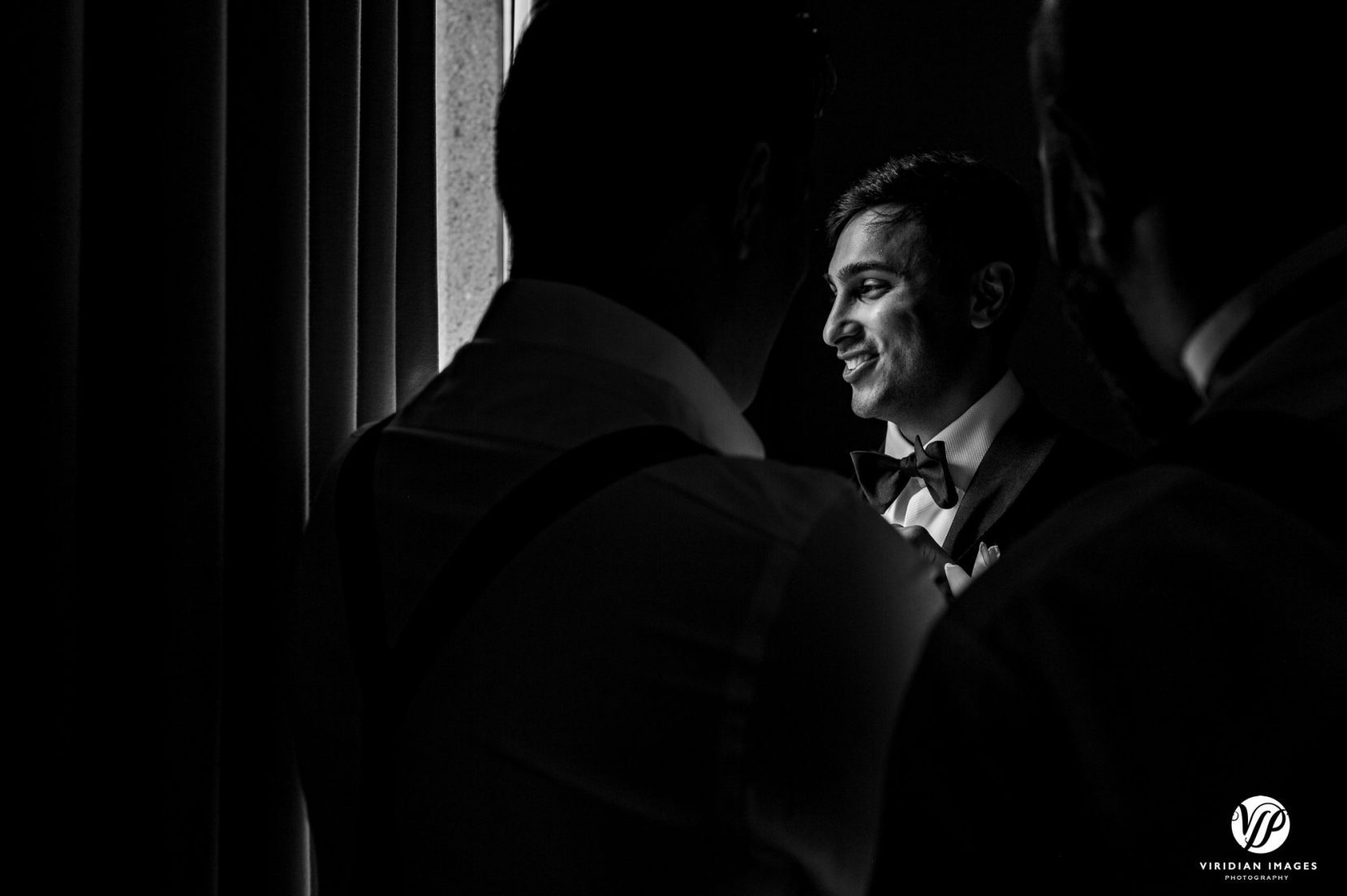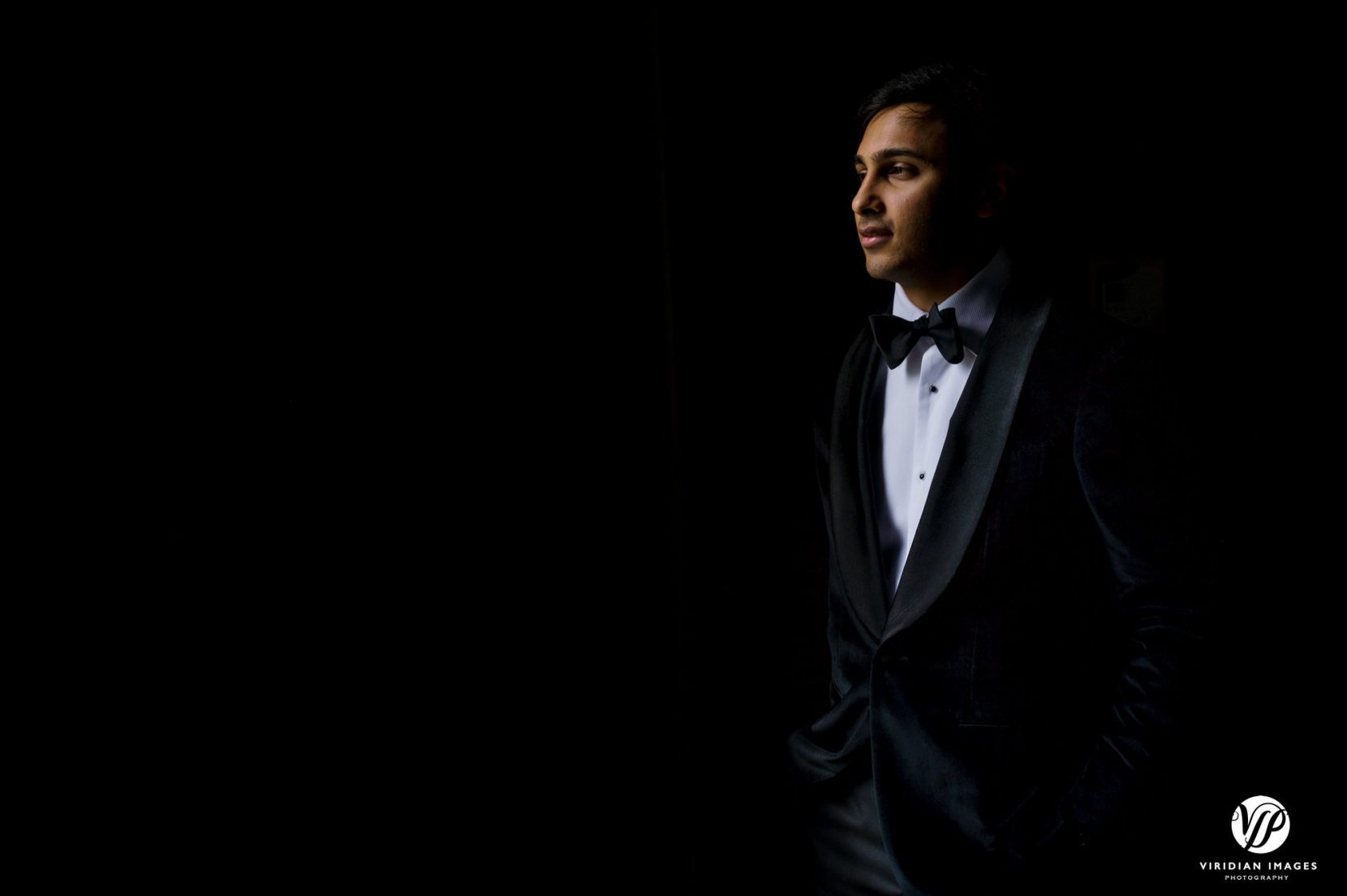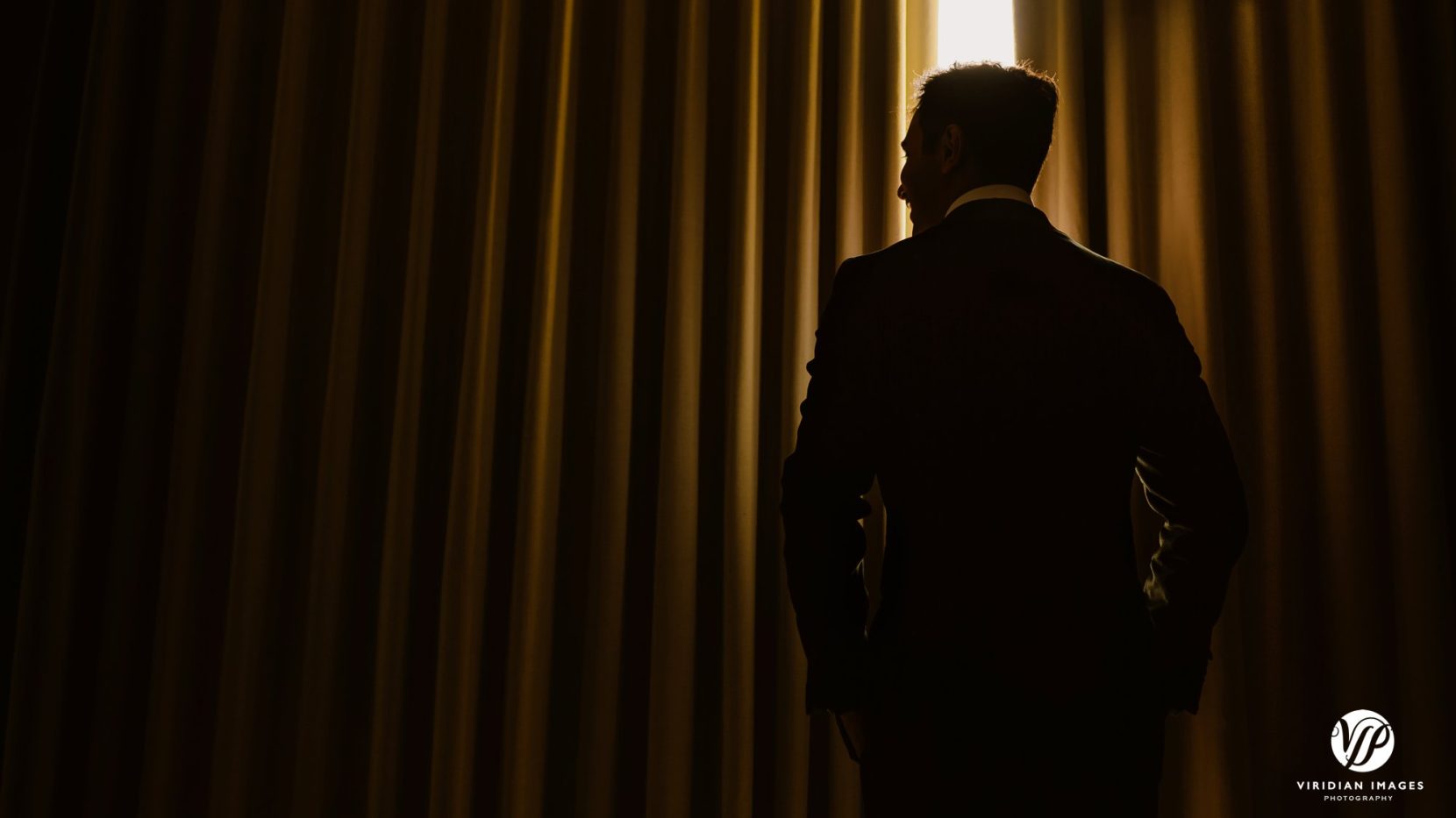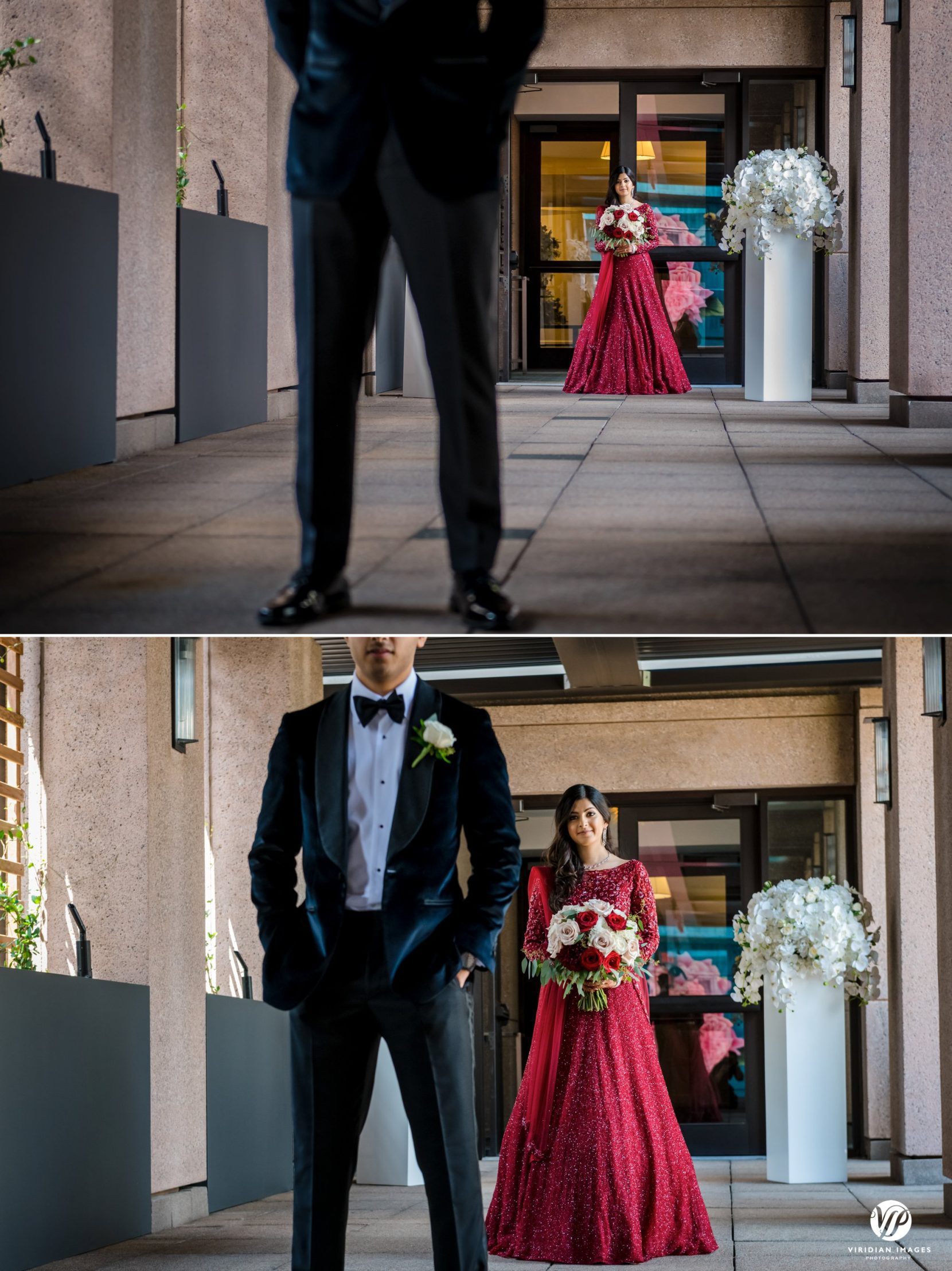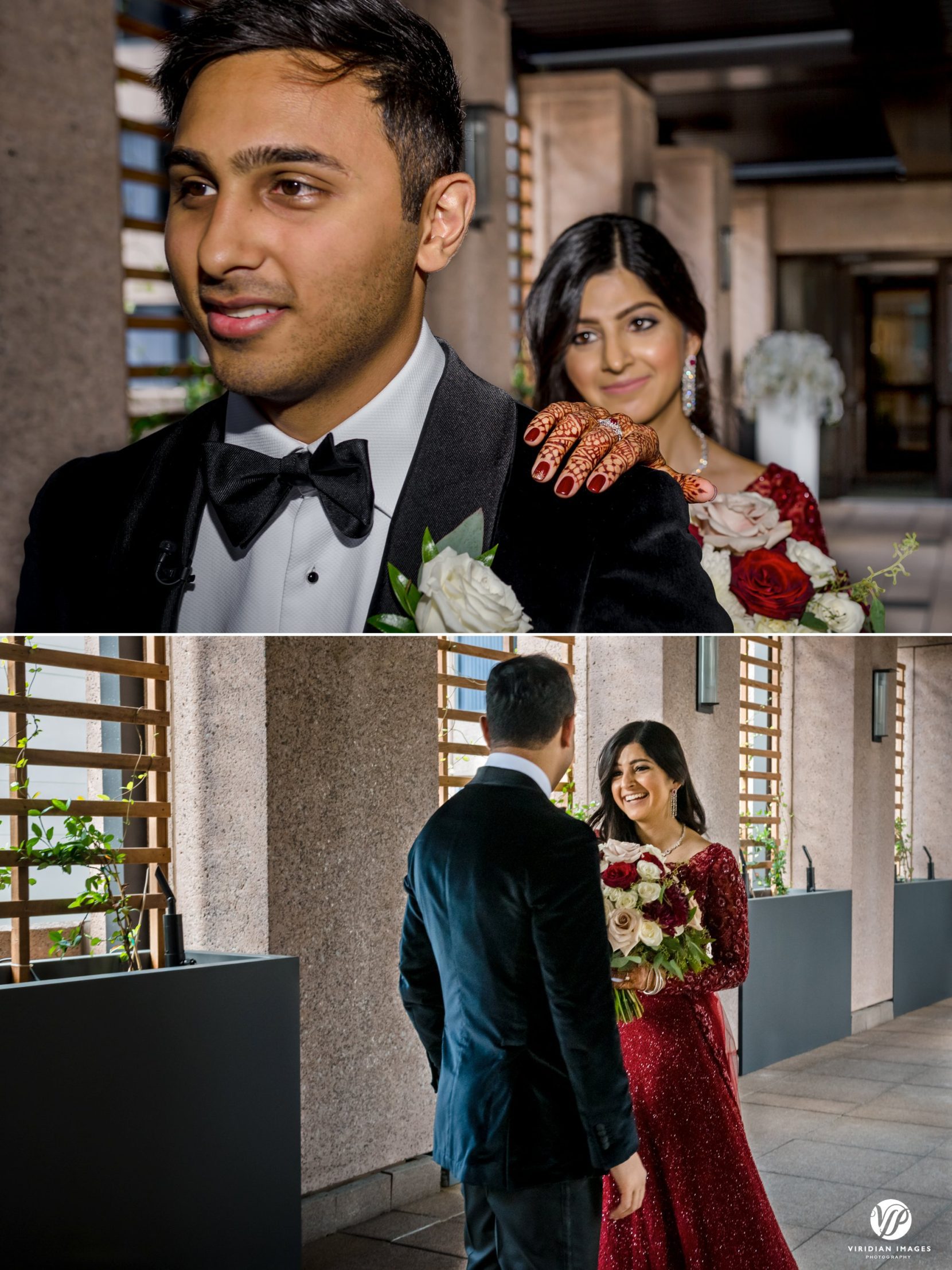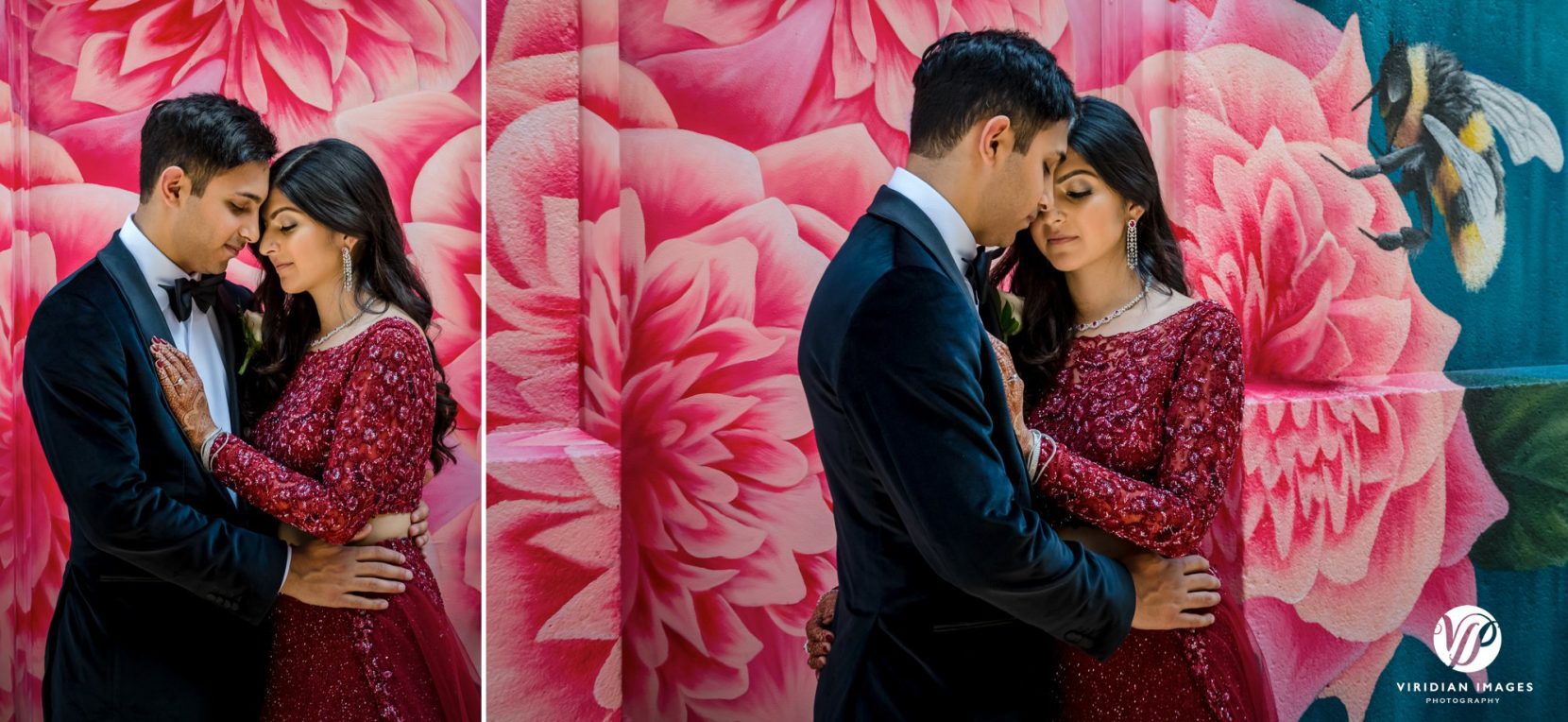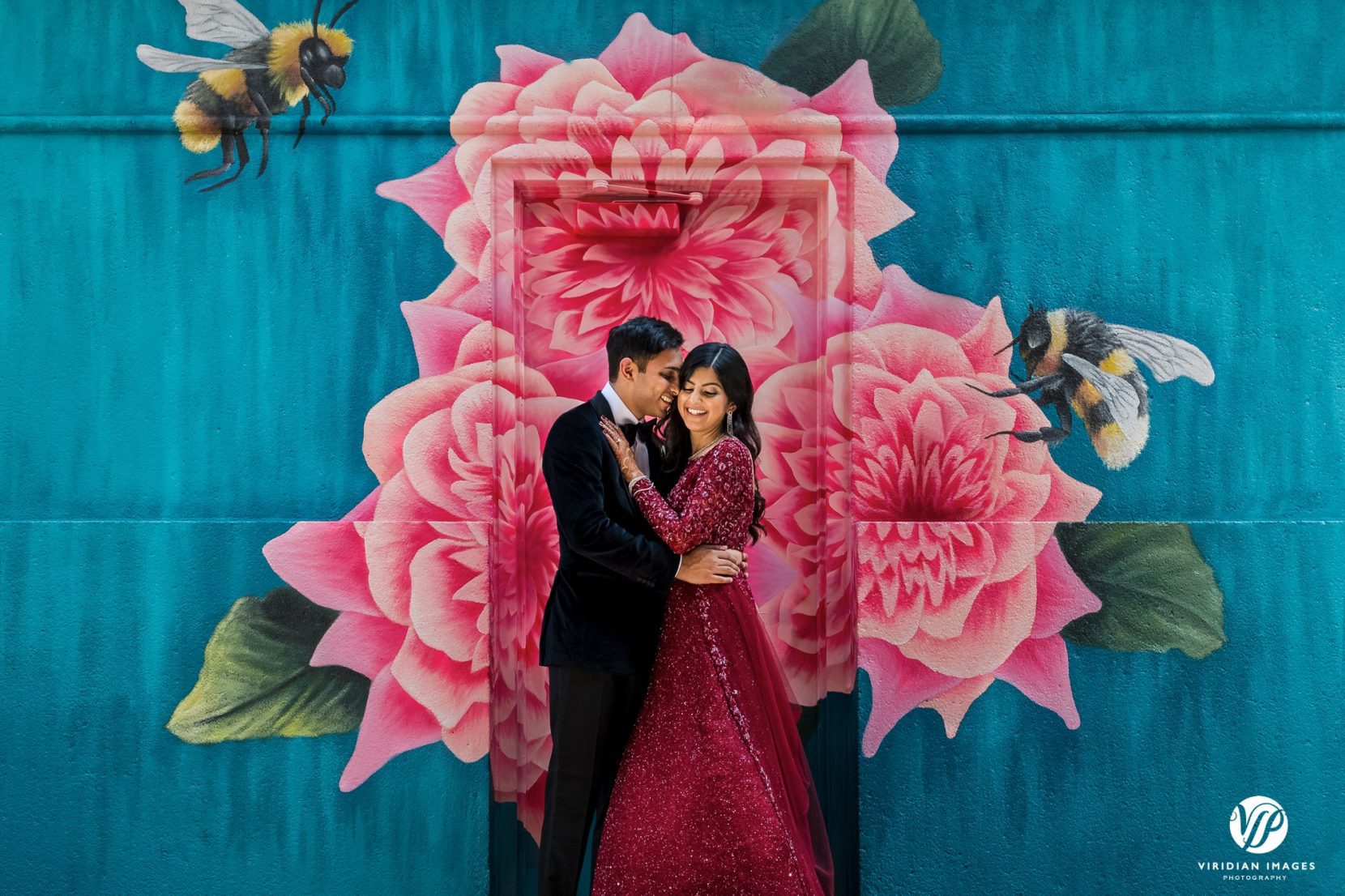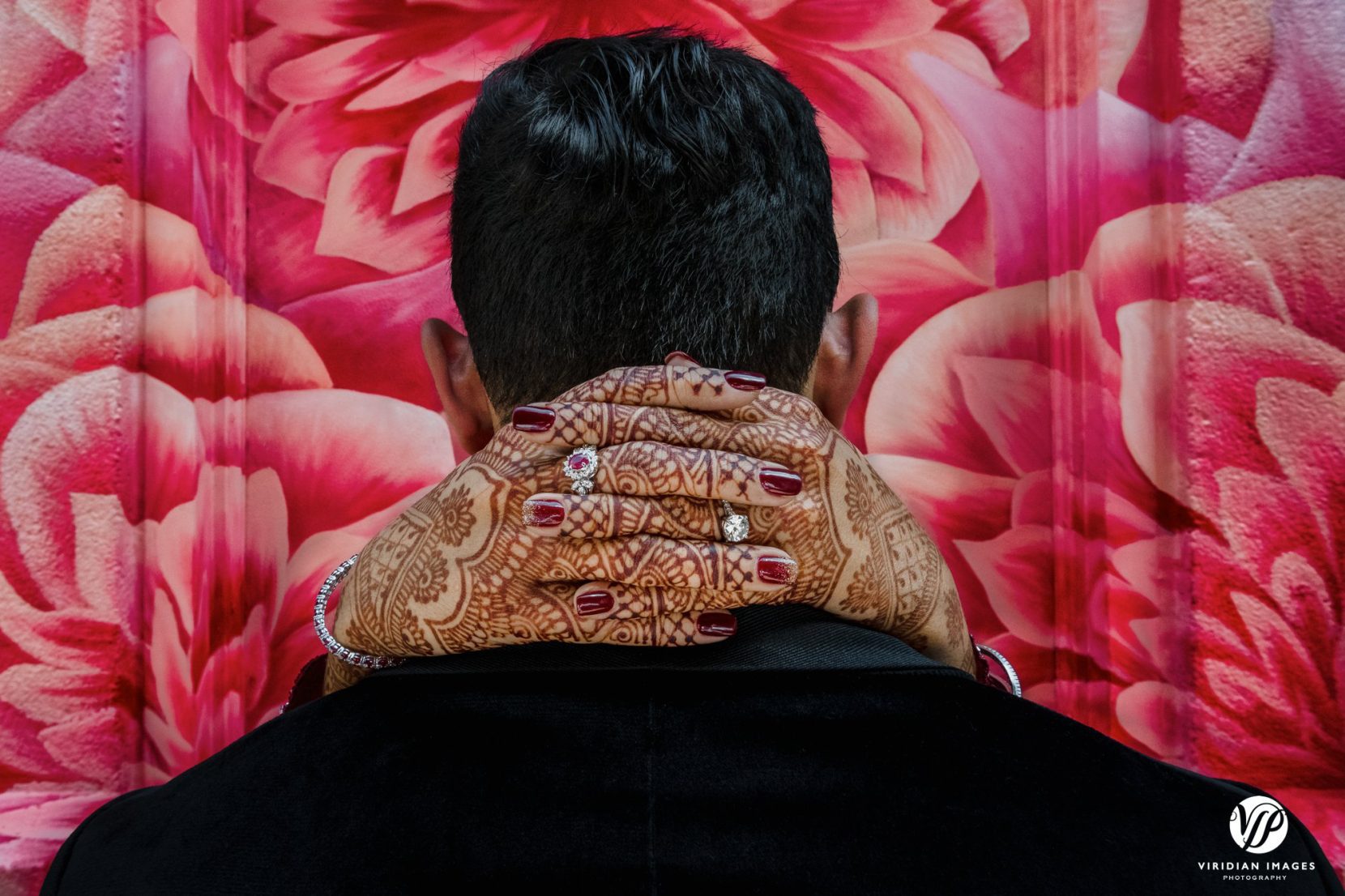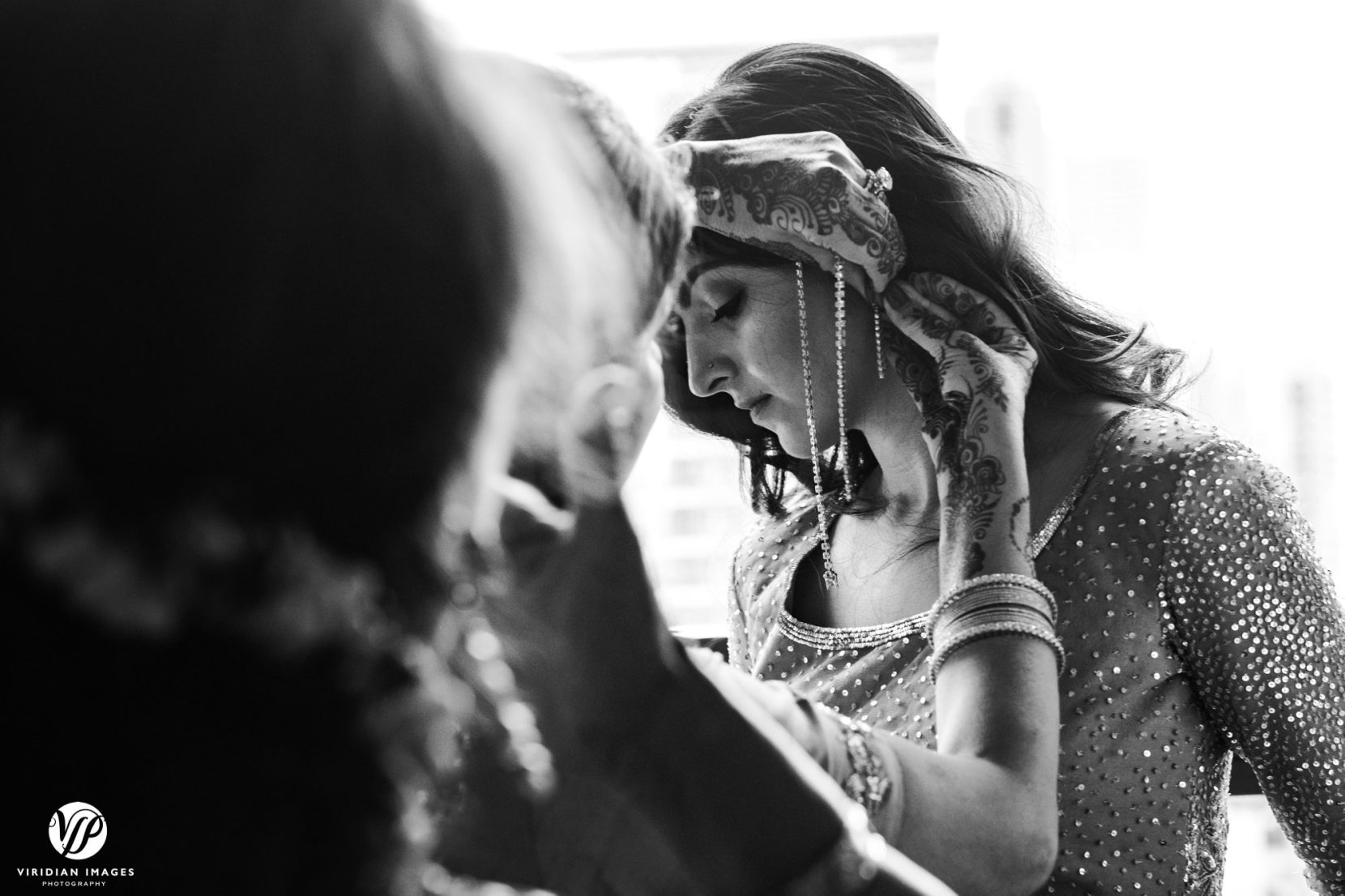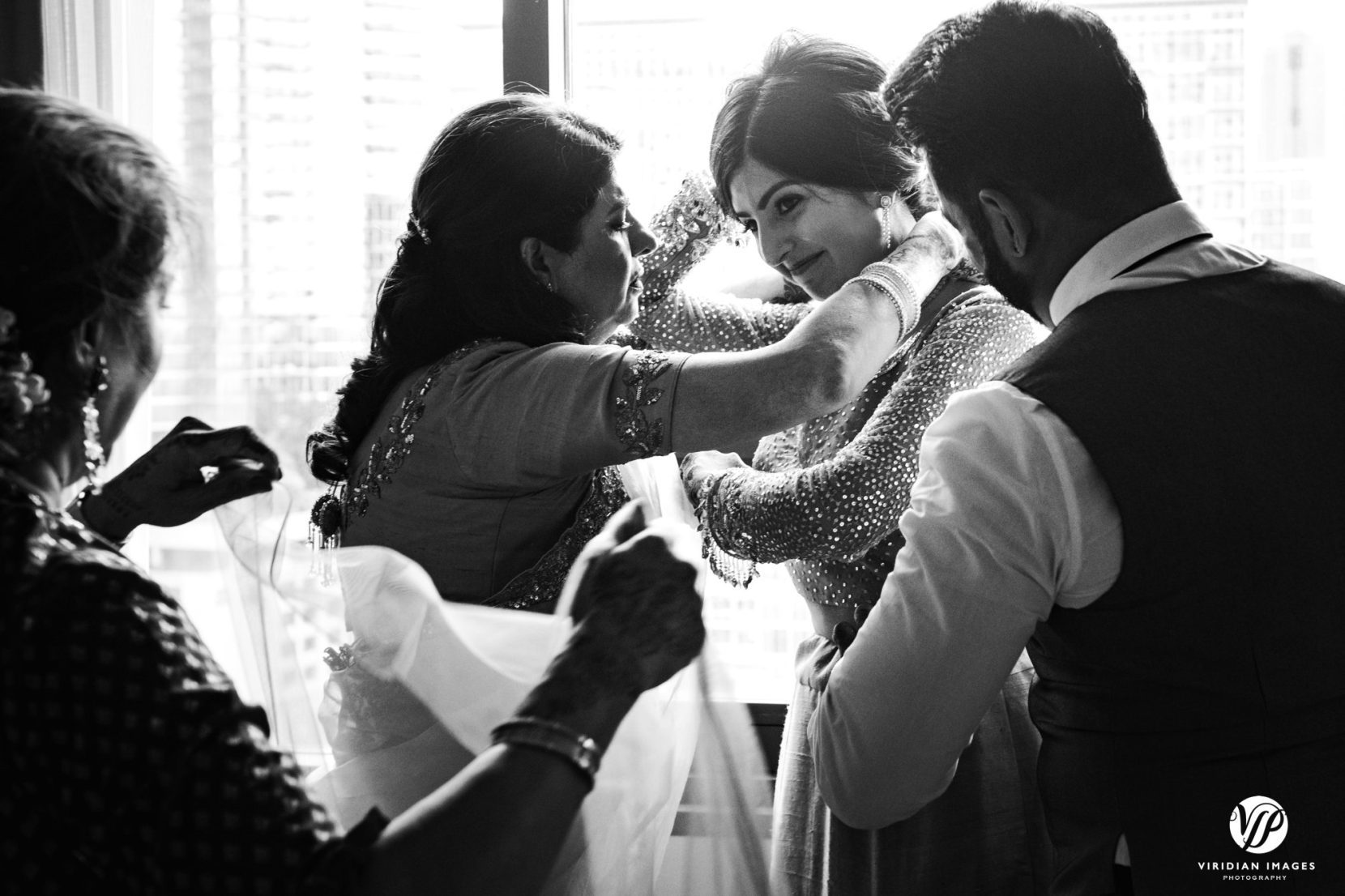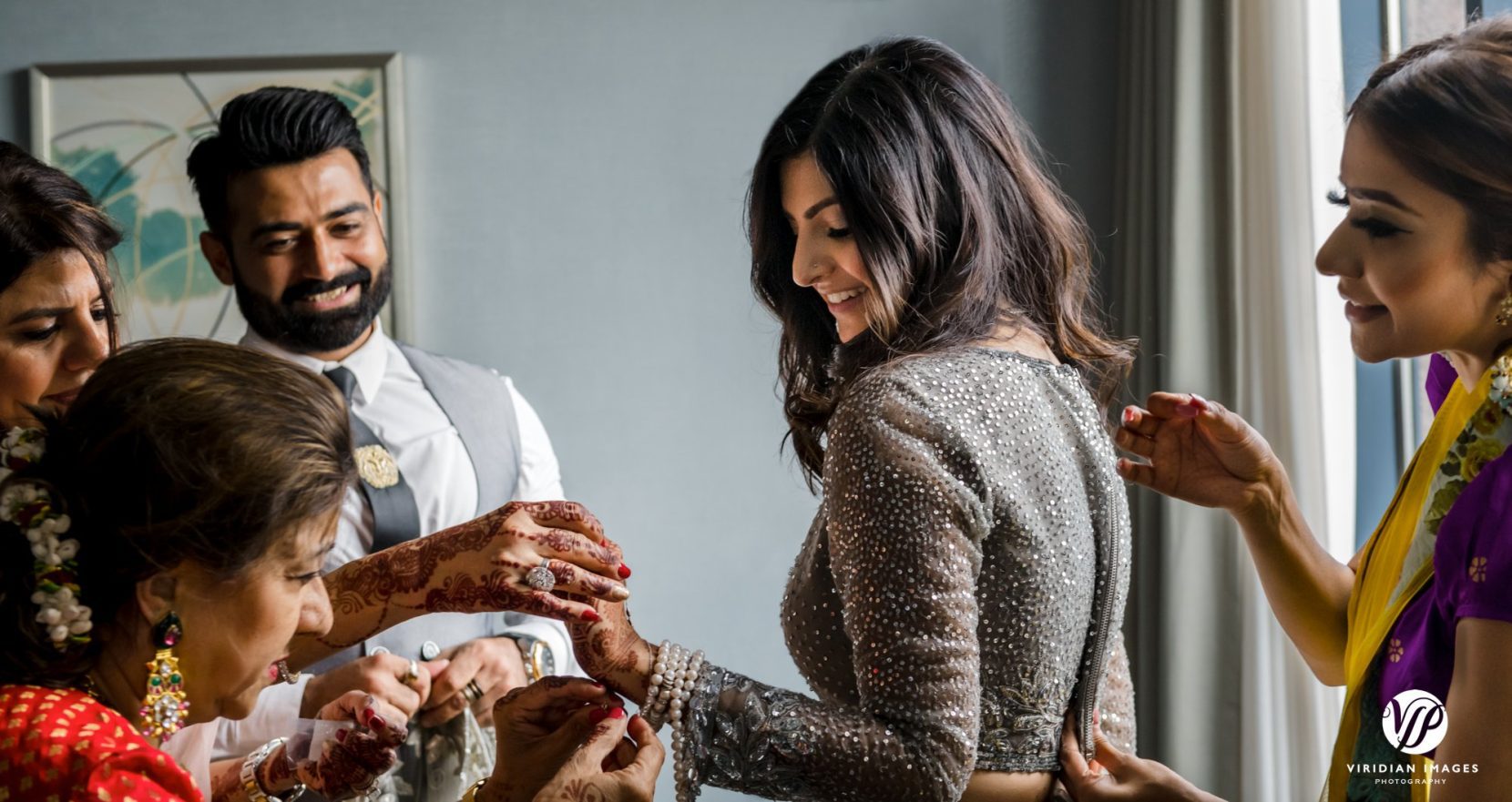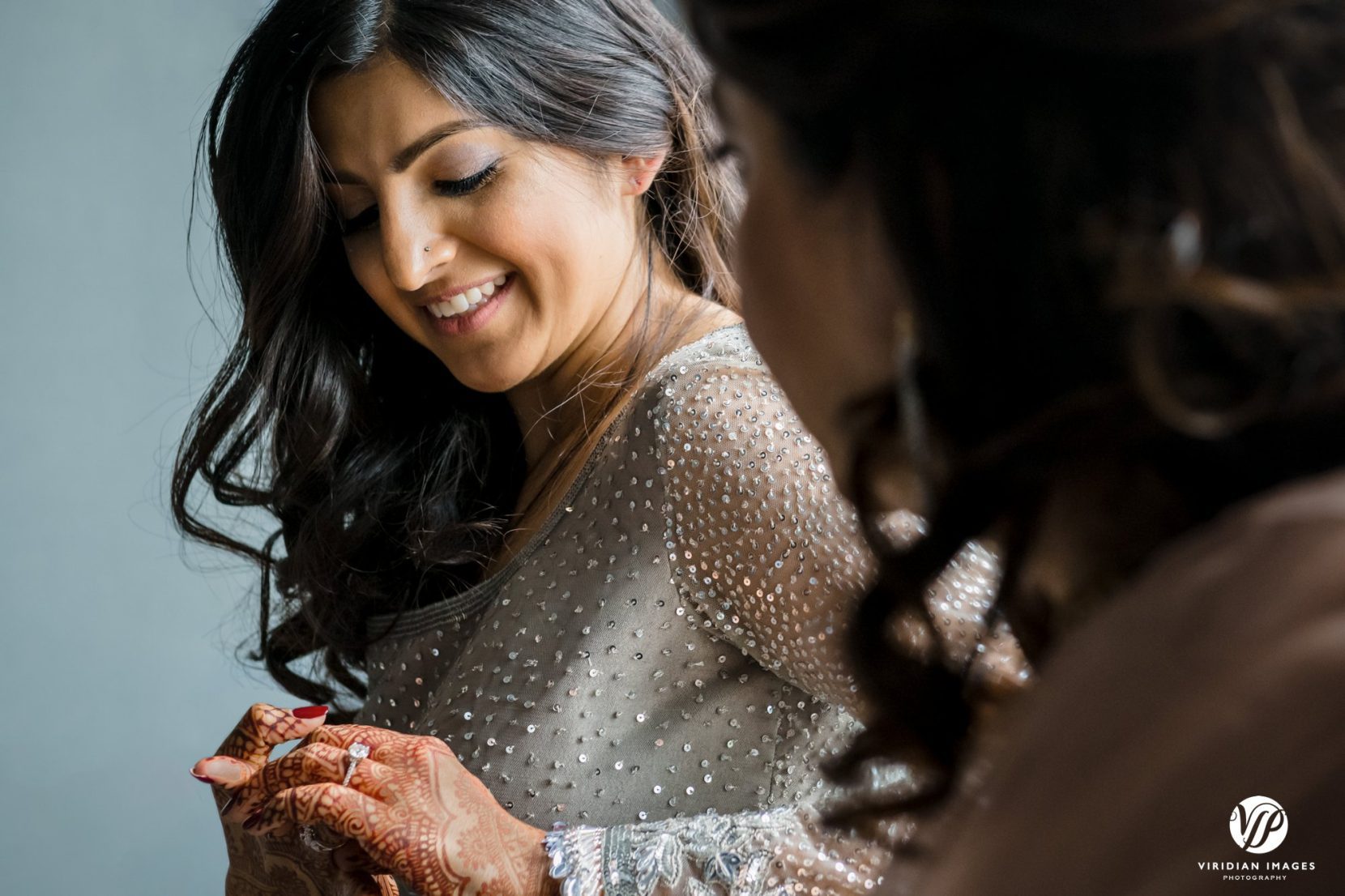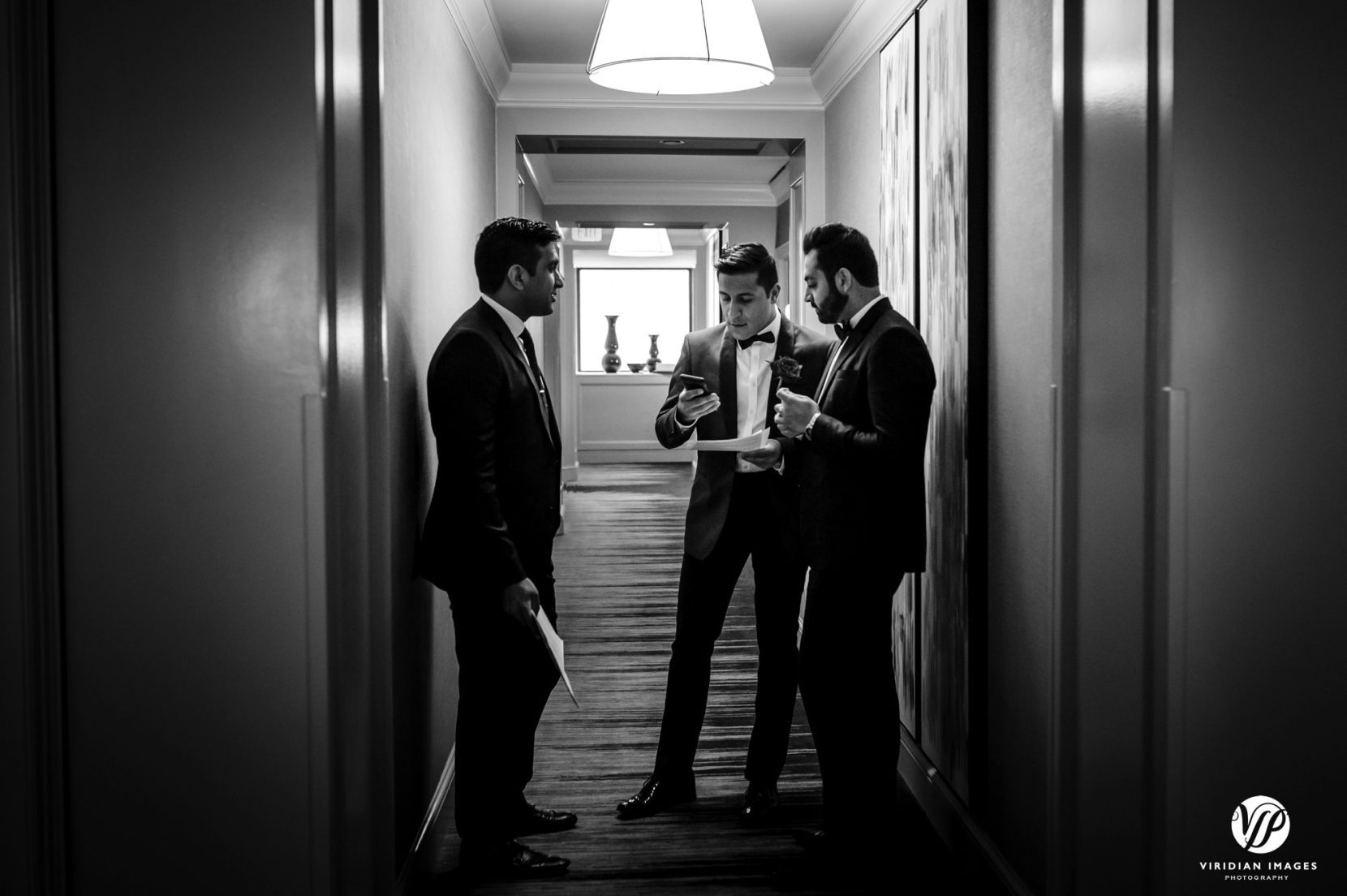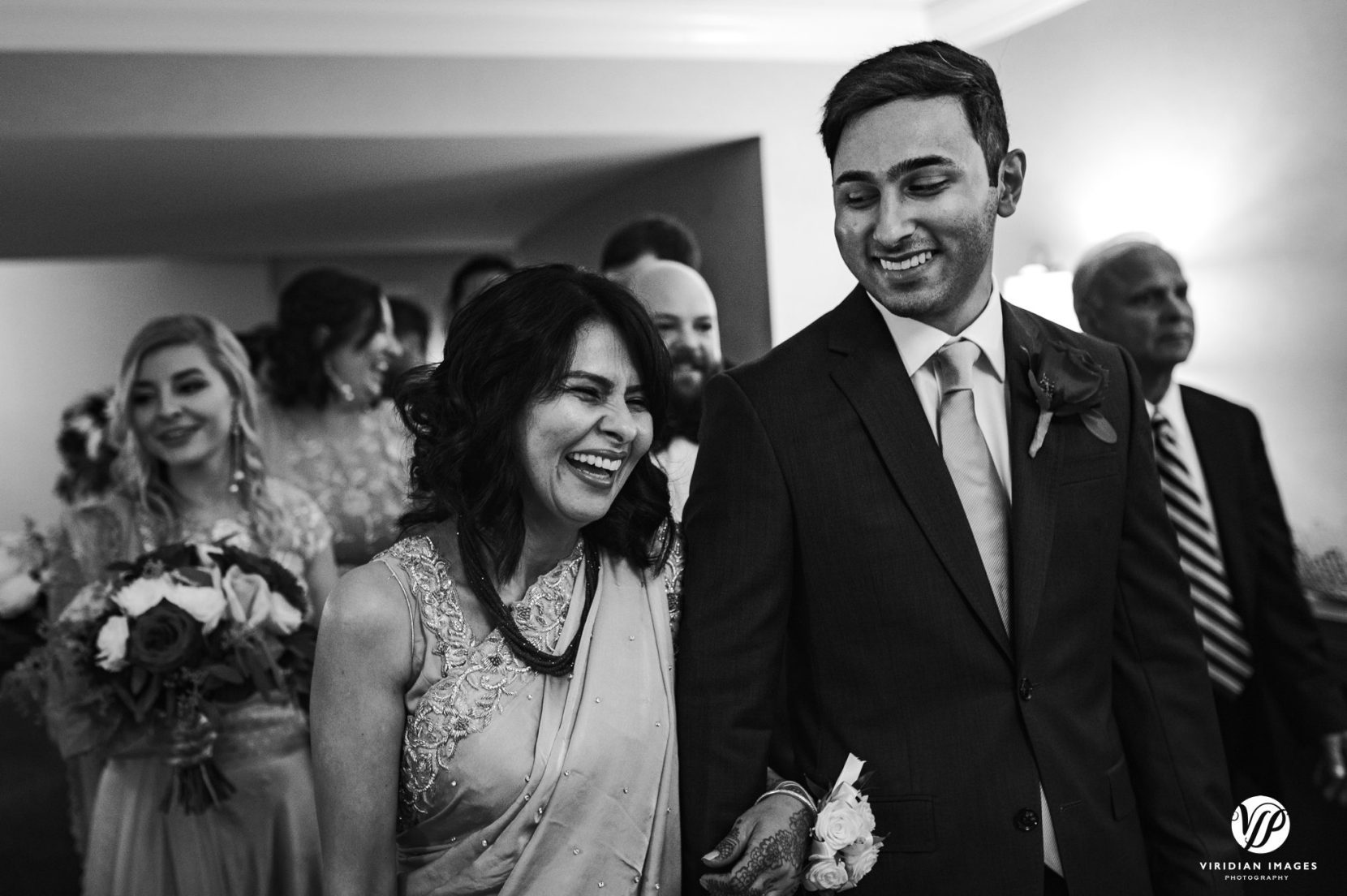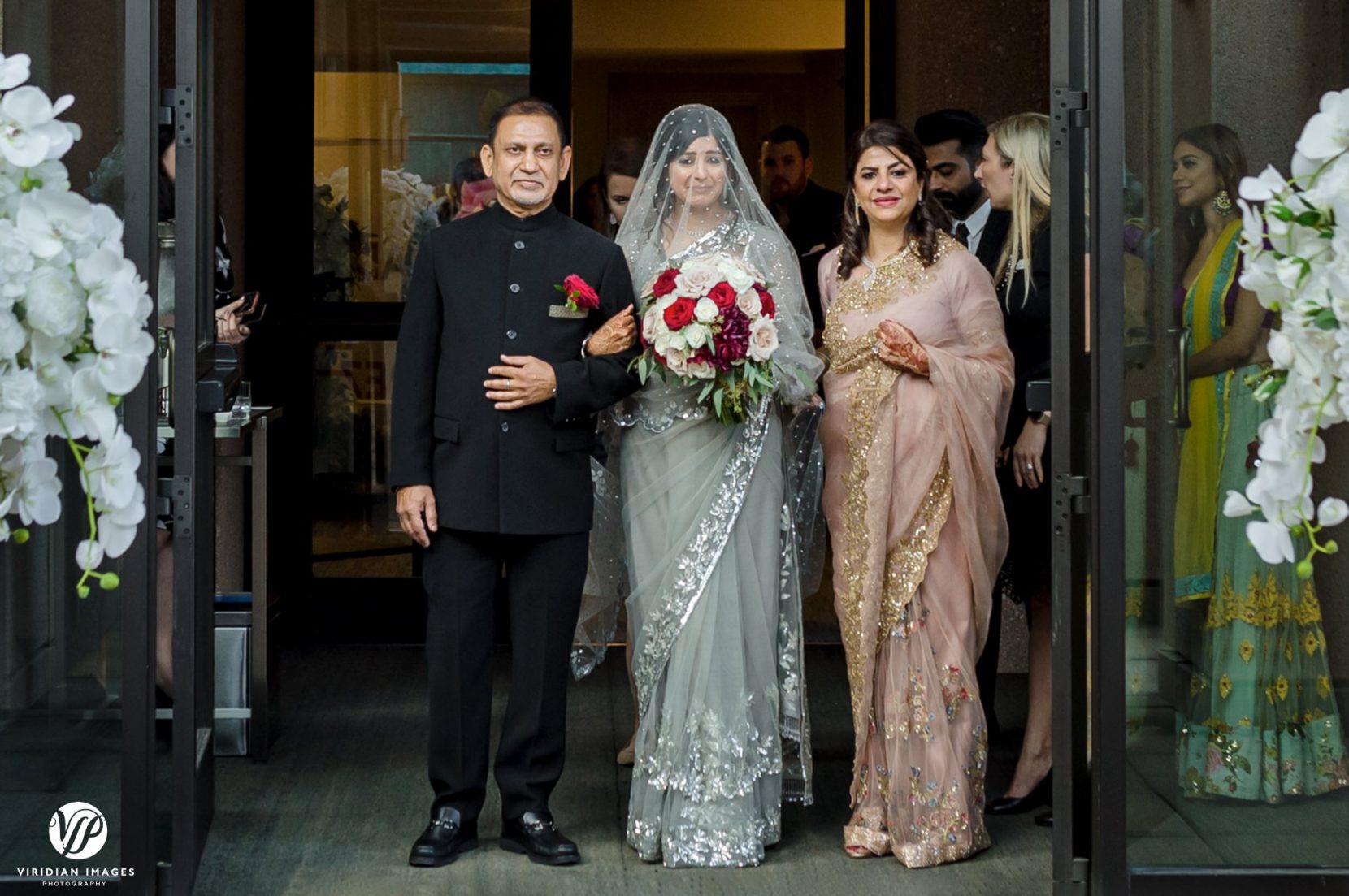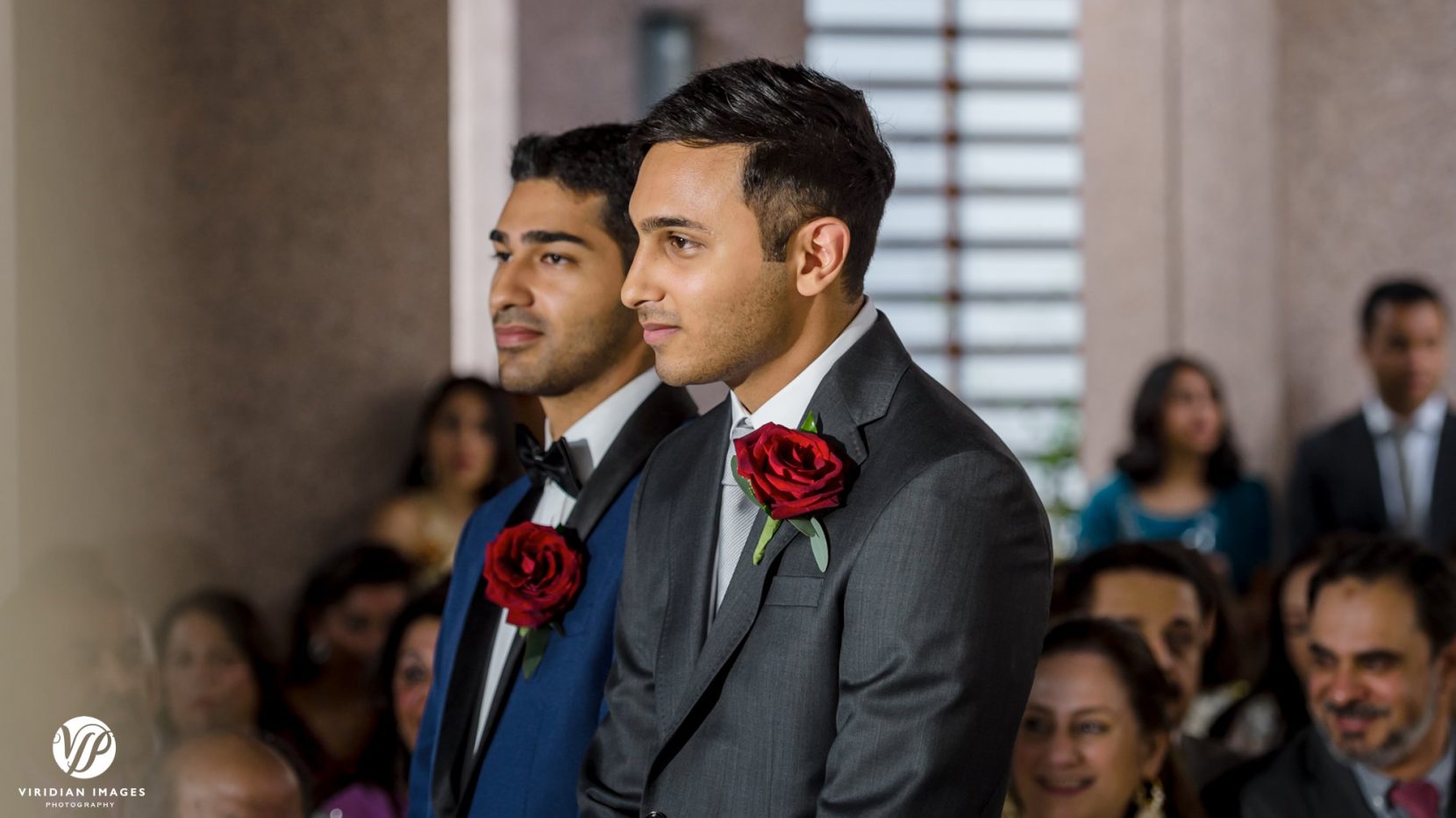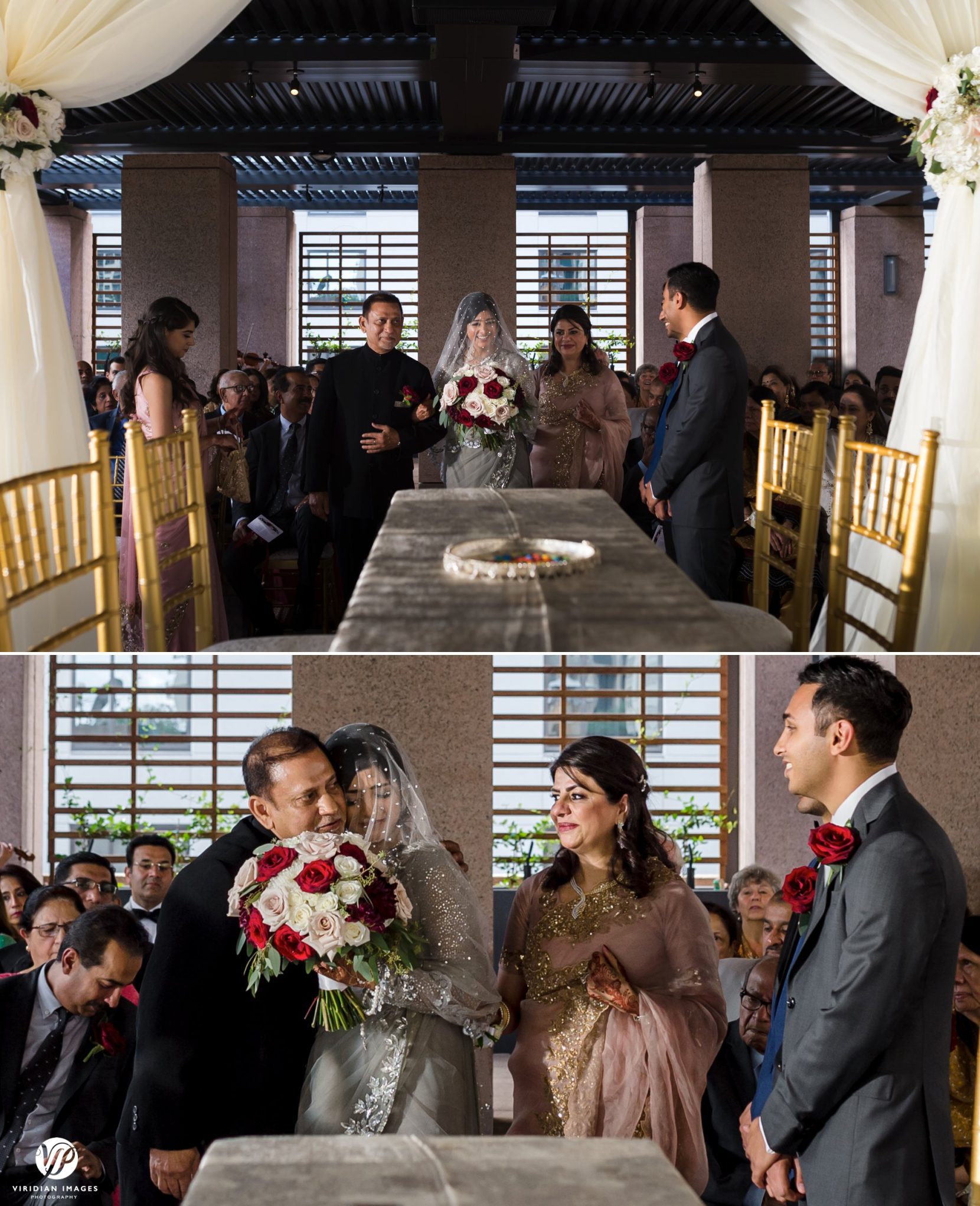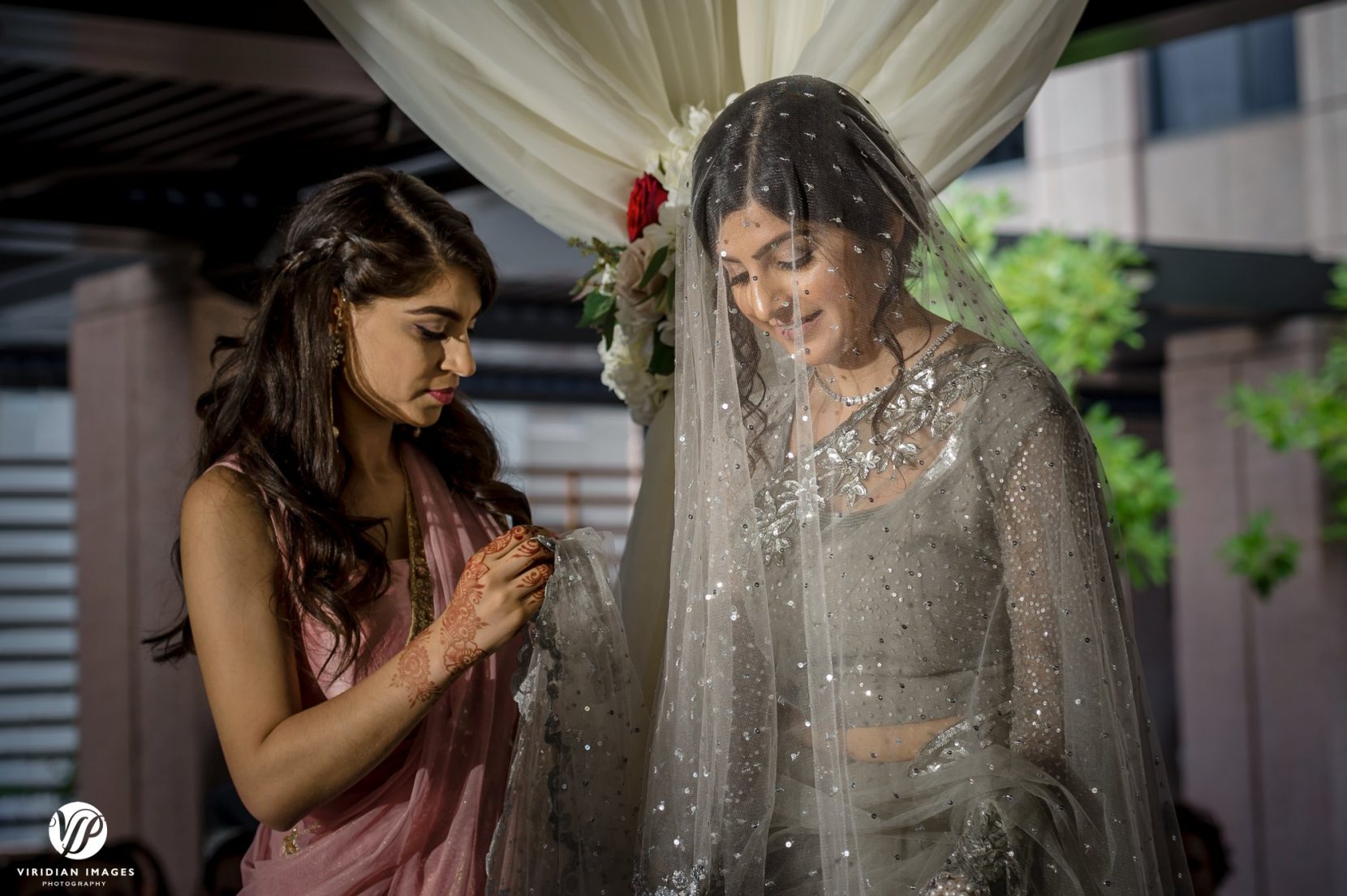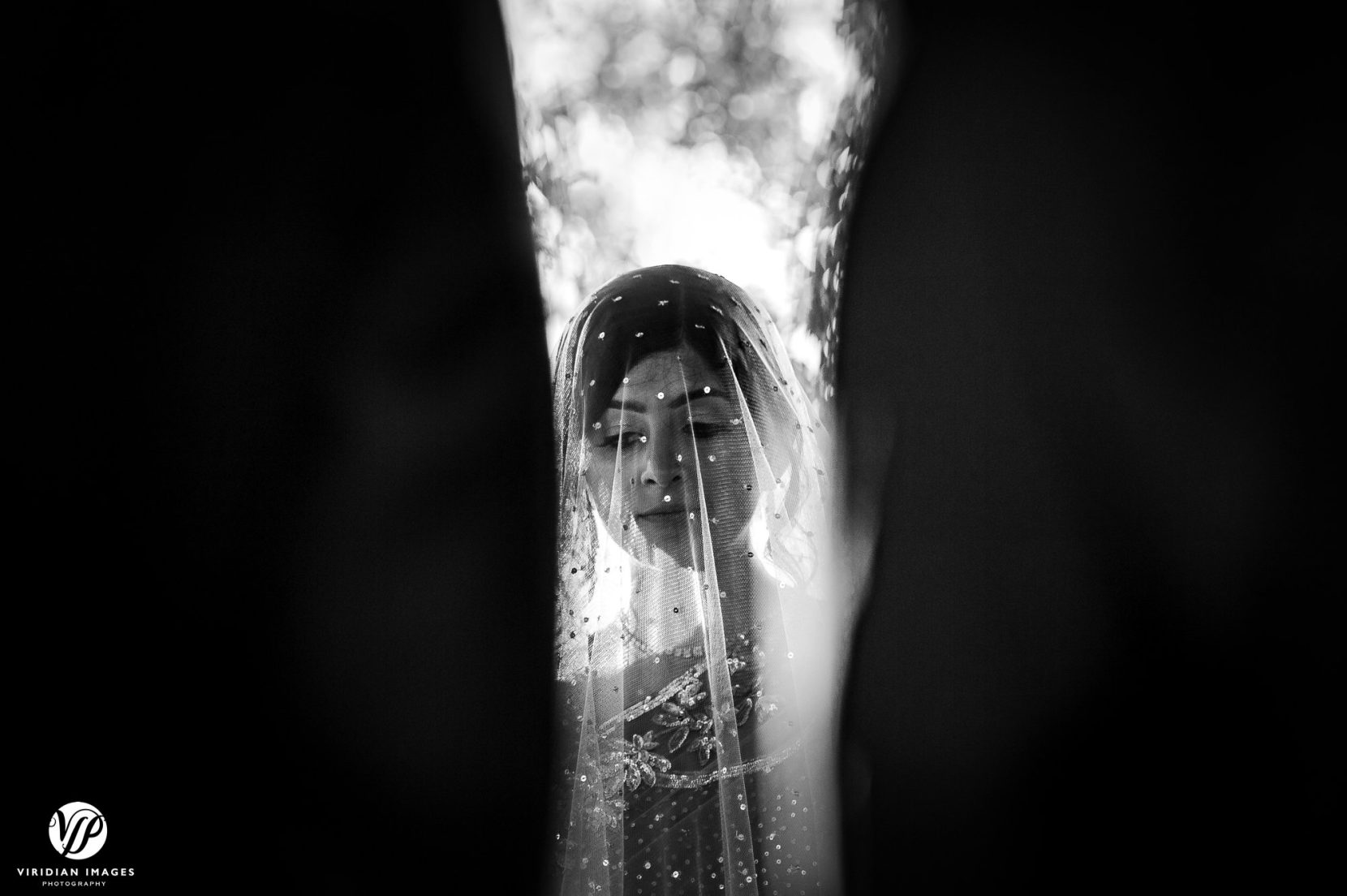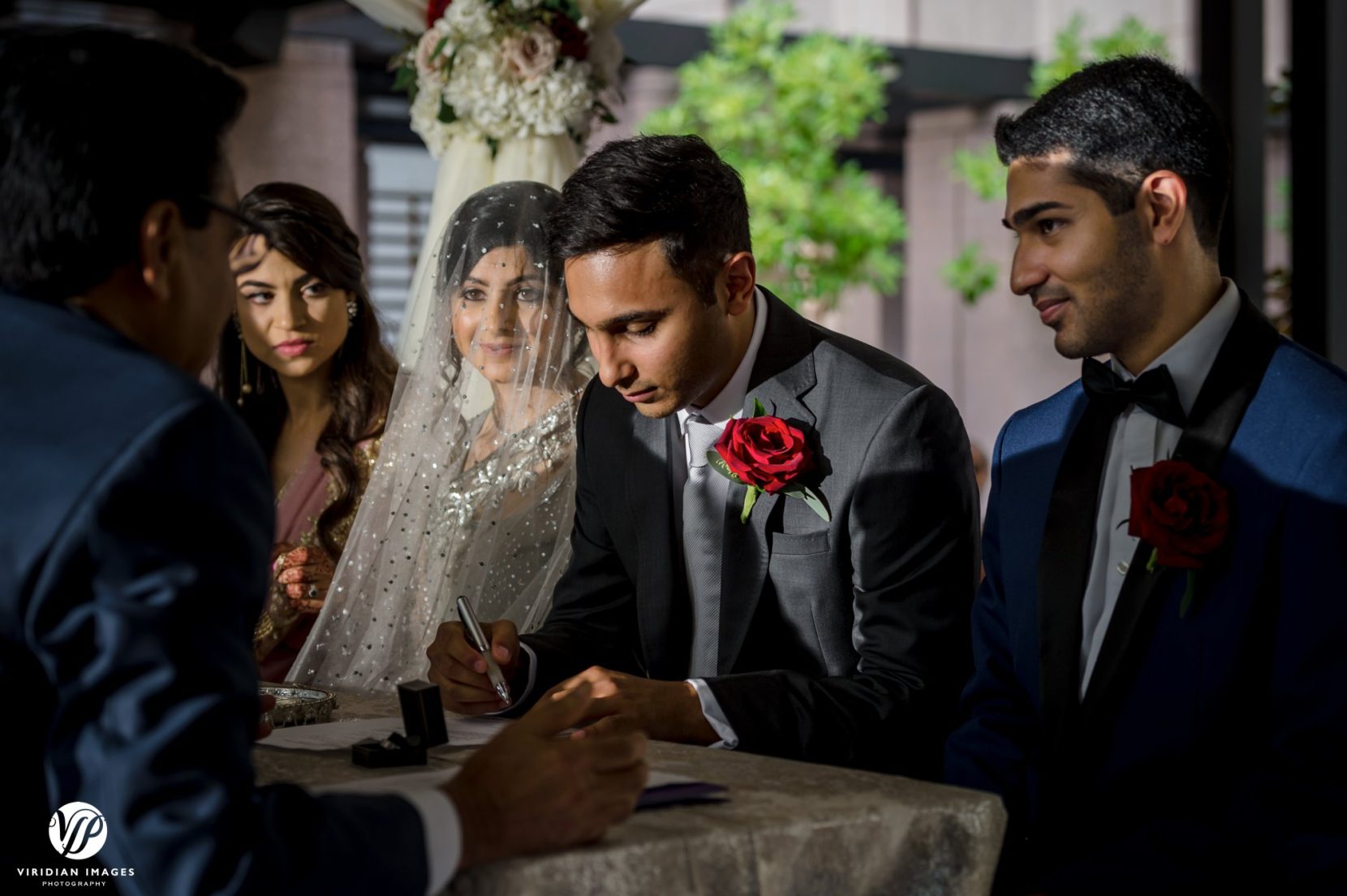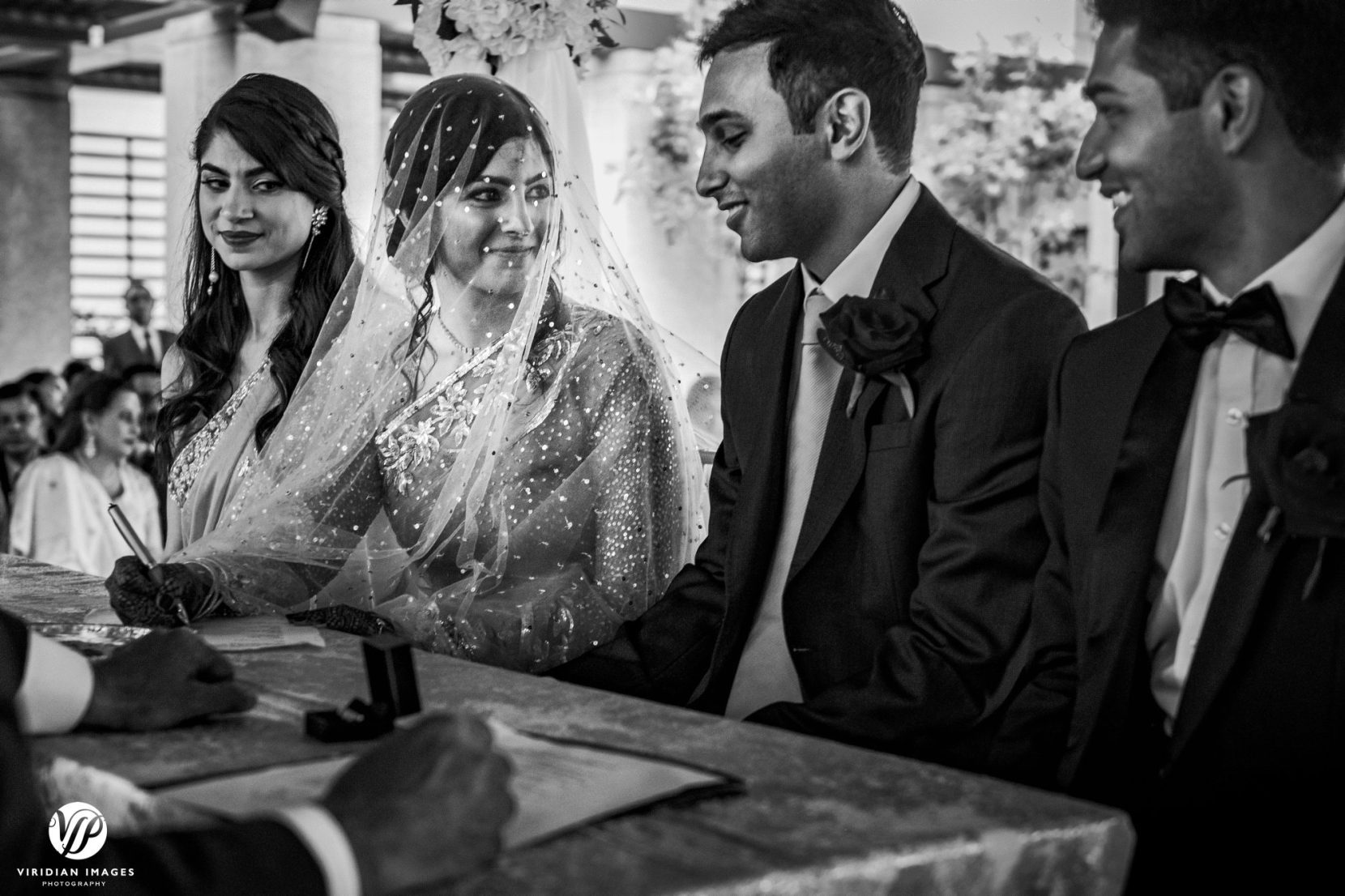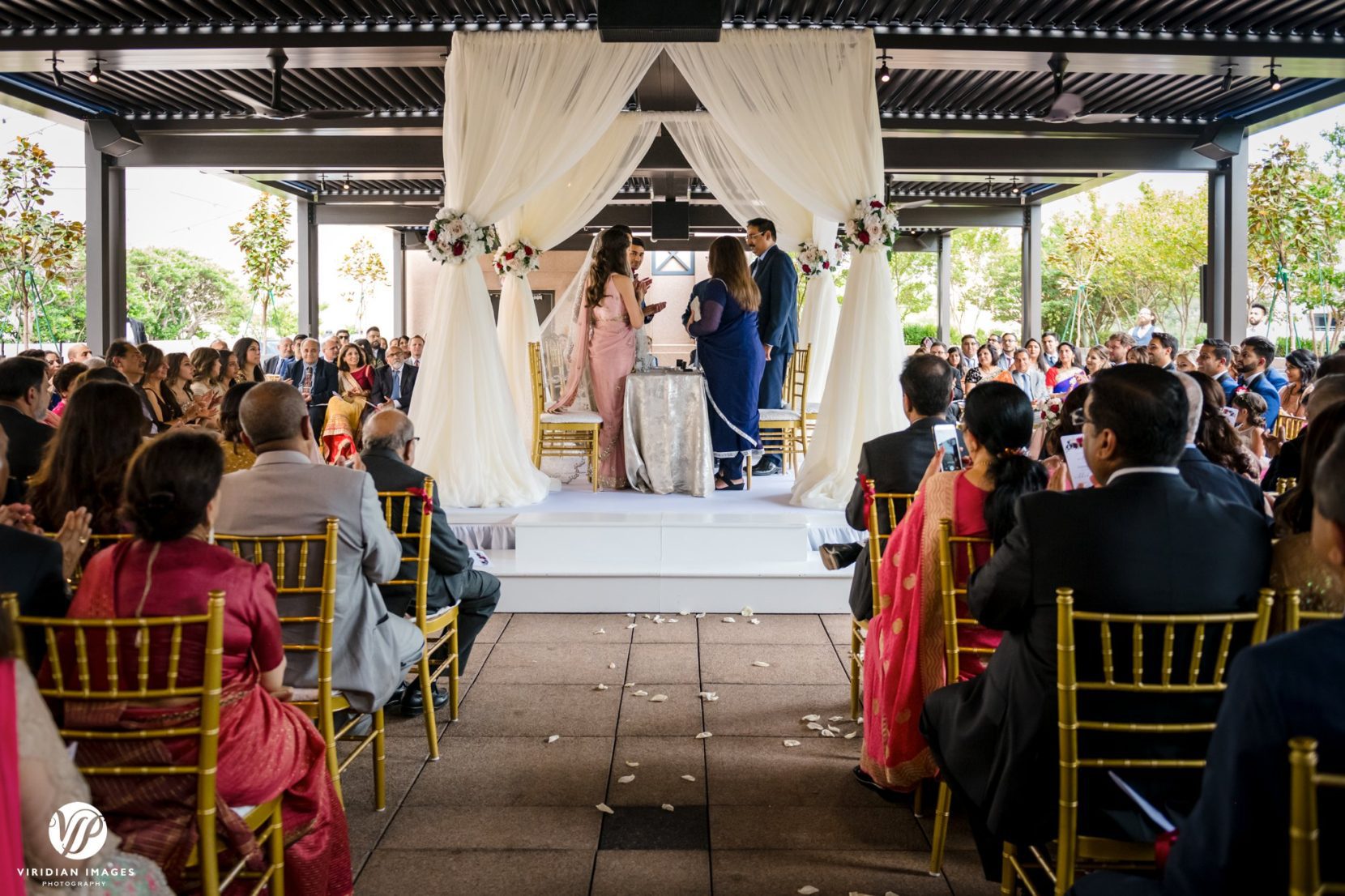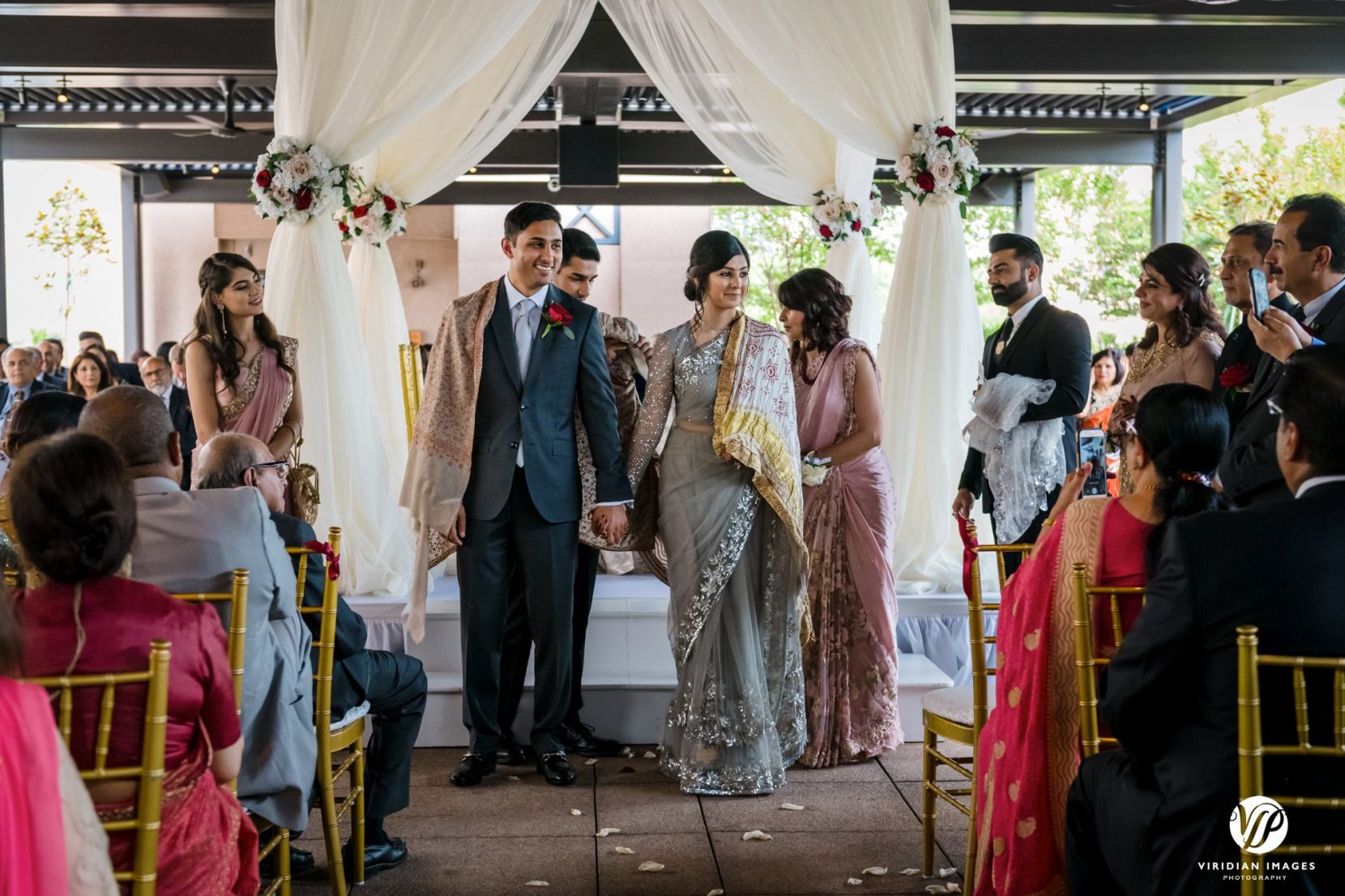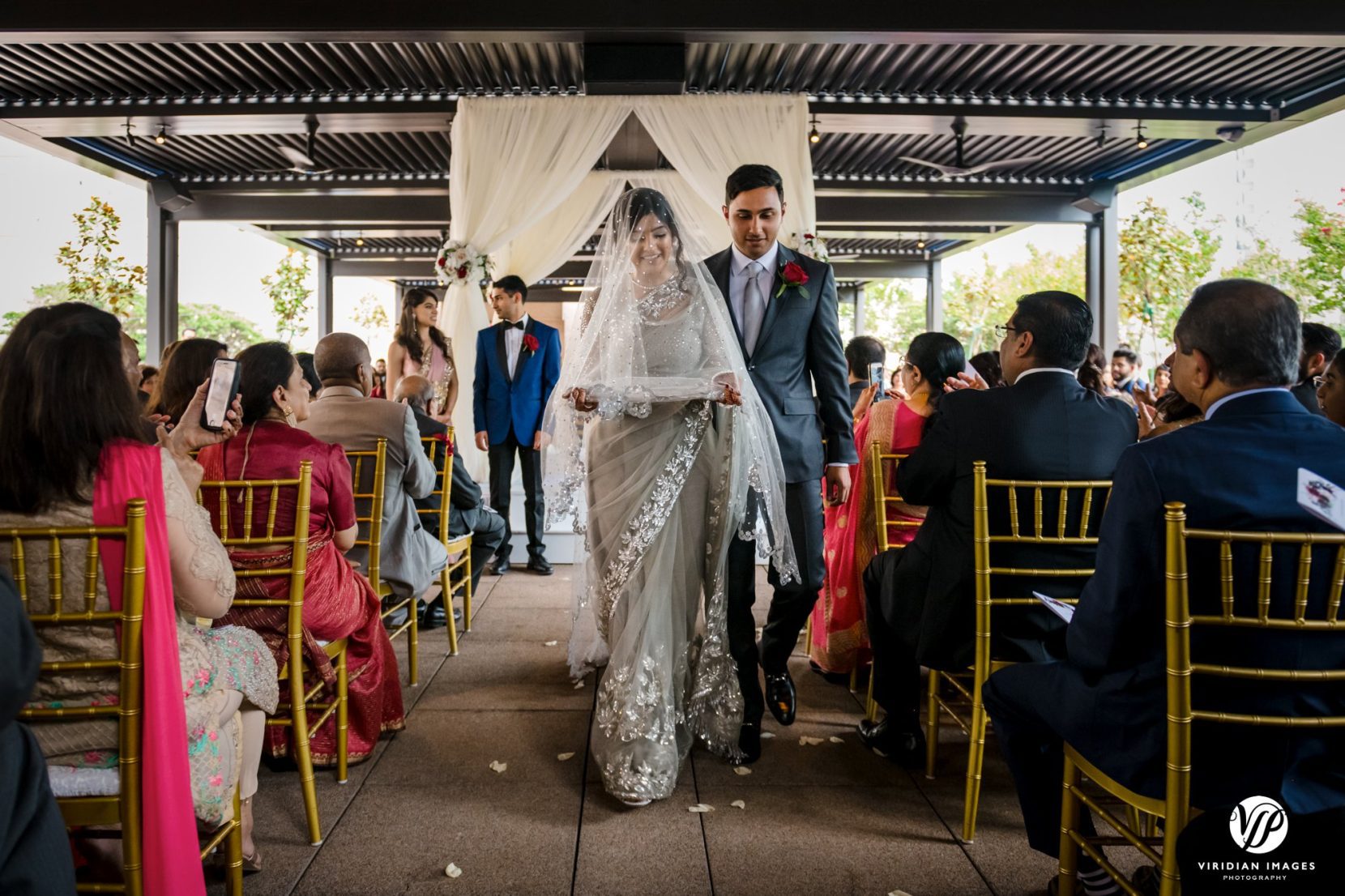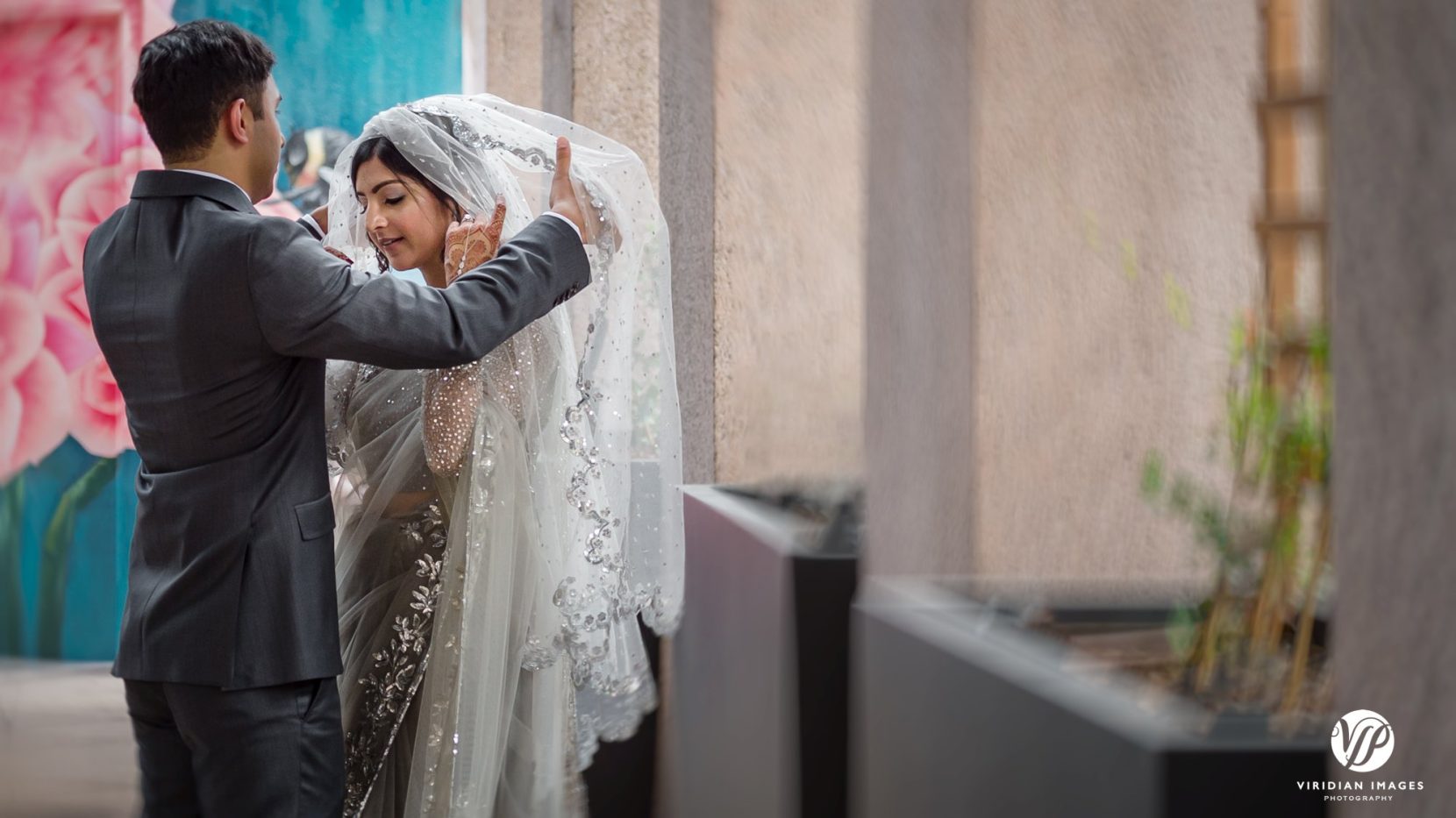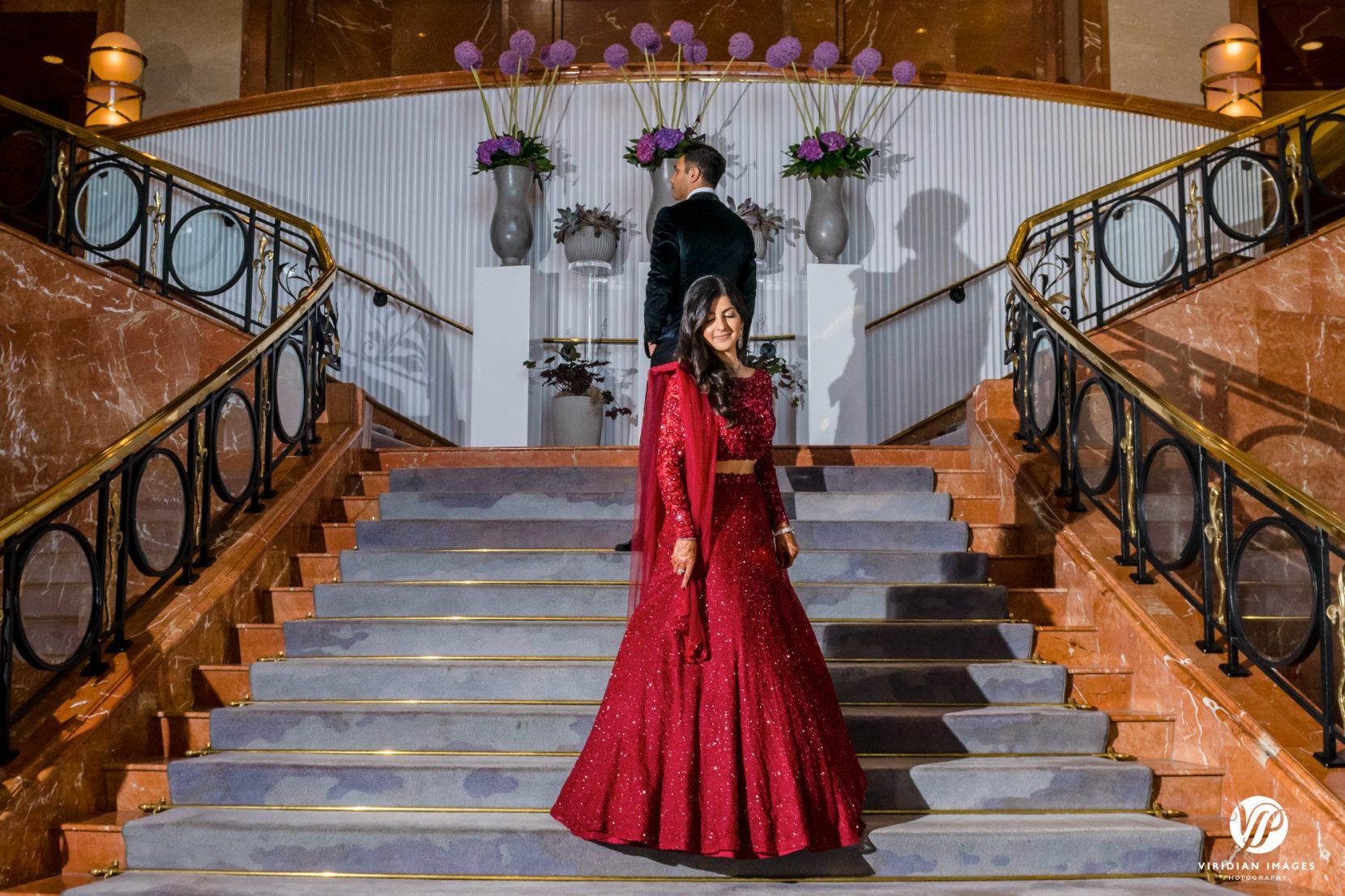 A Night of Celebration
The reception was a grand affair, filled with laughter, joy, and unforgettable moments. The talented DJ Sahib Chahal set the stage with an eclectic mix of music, ensuring that the dance floor remained packed throughout the night. Guests swayed to the rhythm, their smiles and energy reflecting the happiness that surrounded the couple.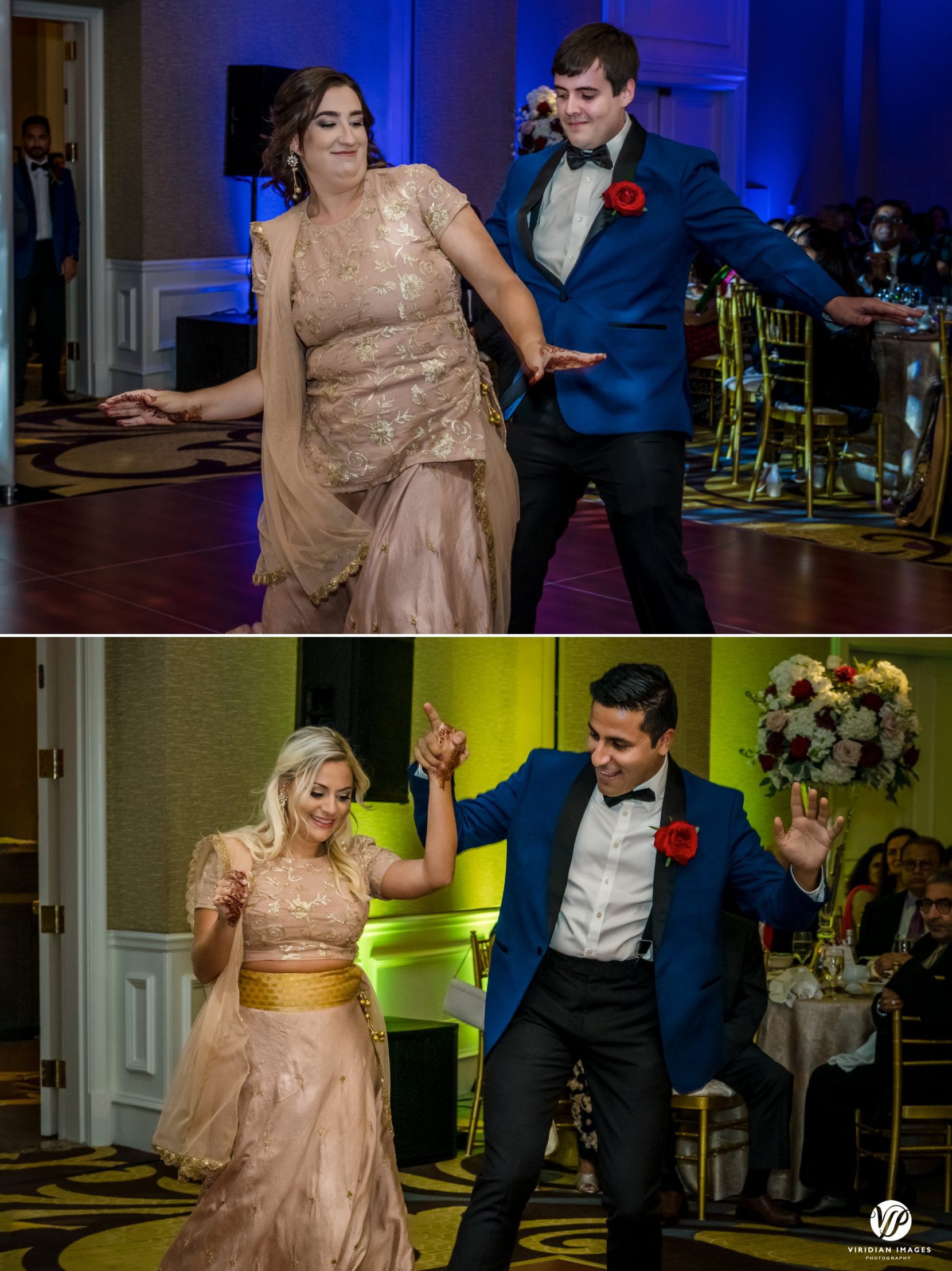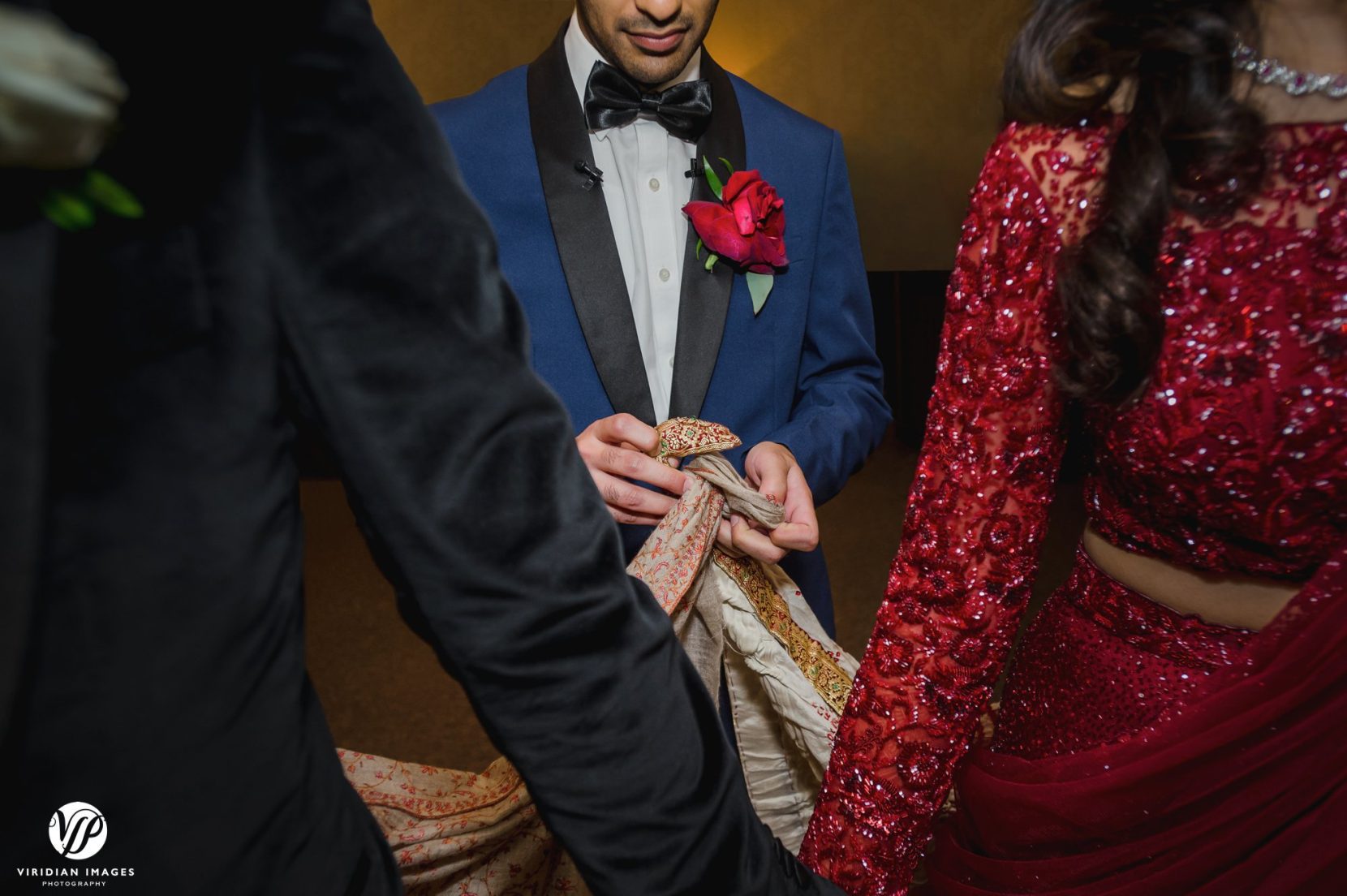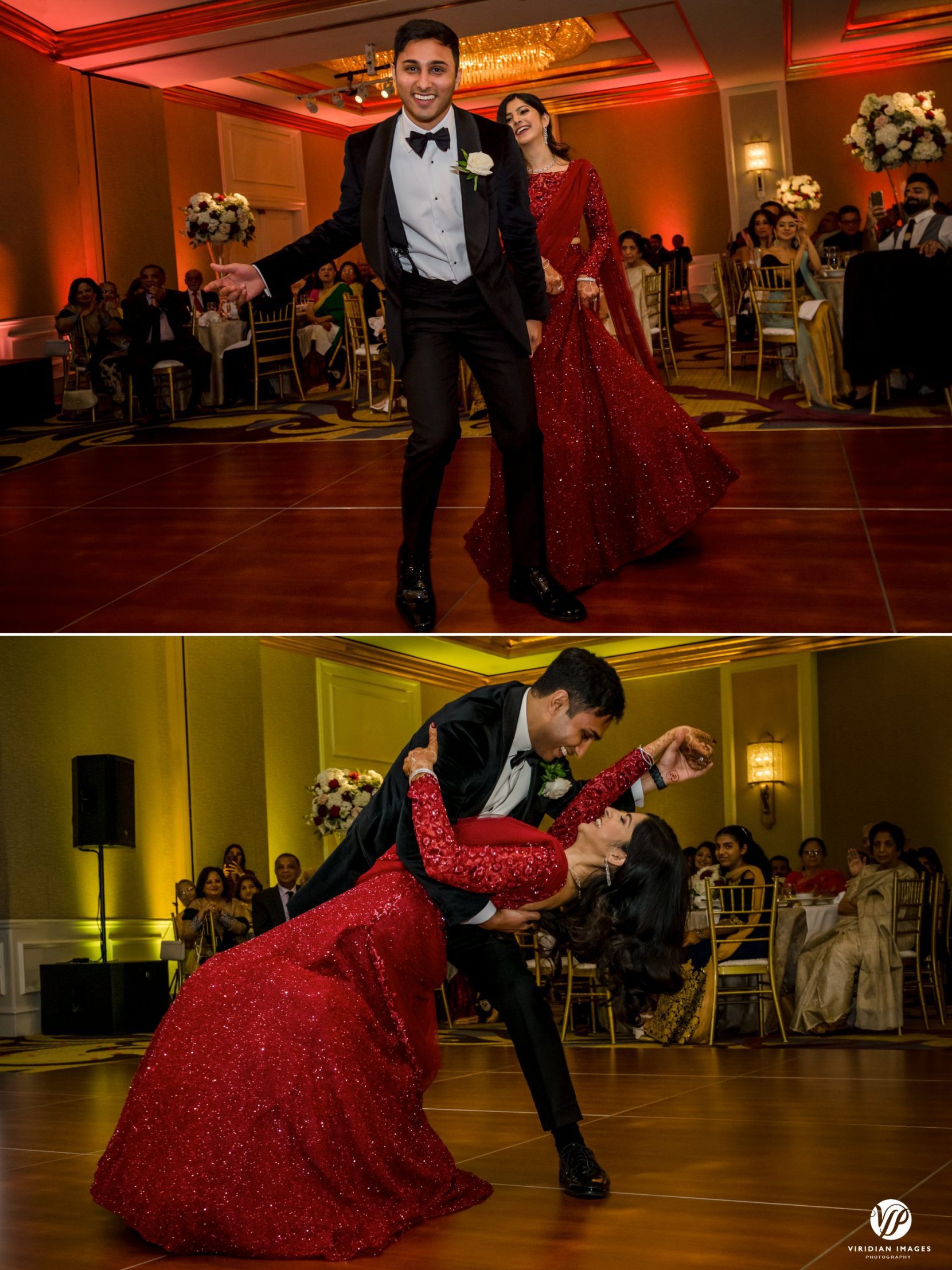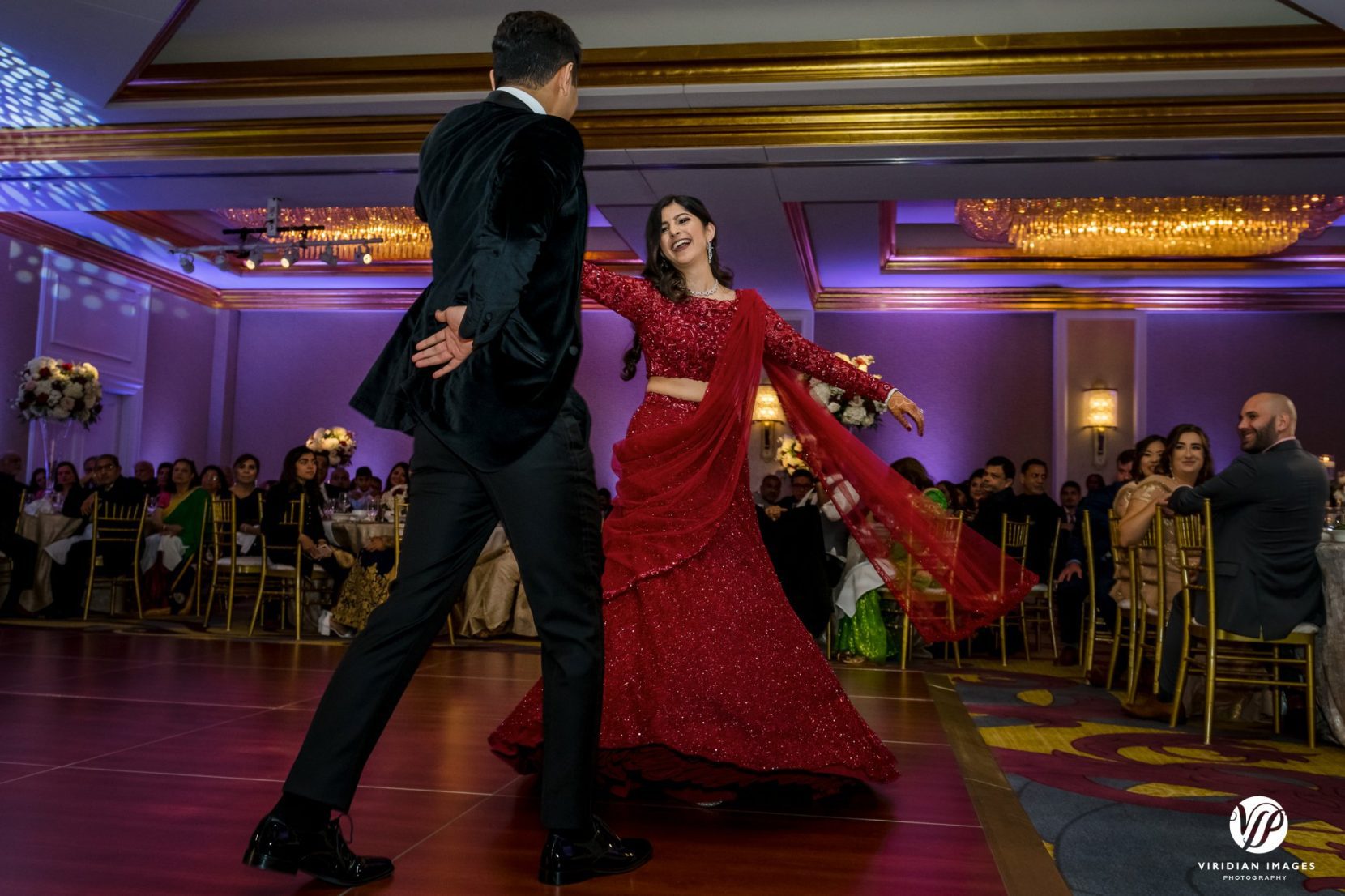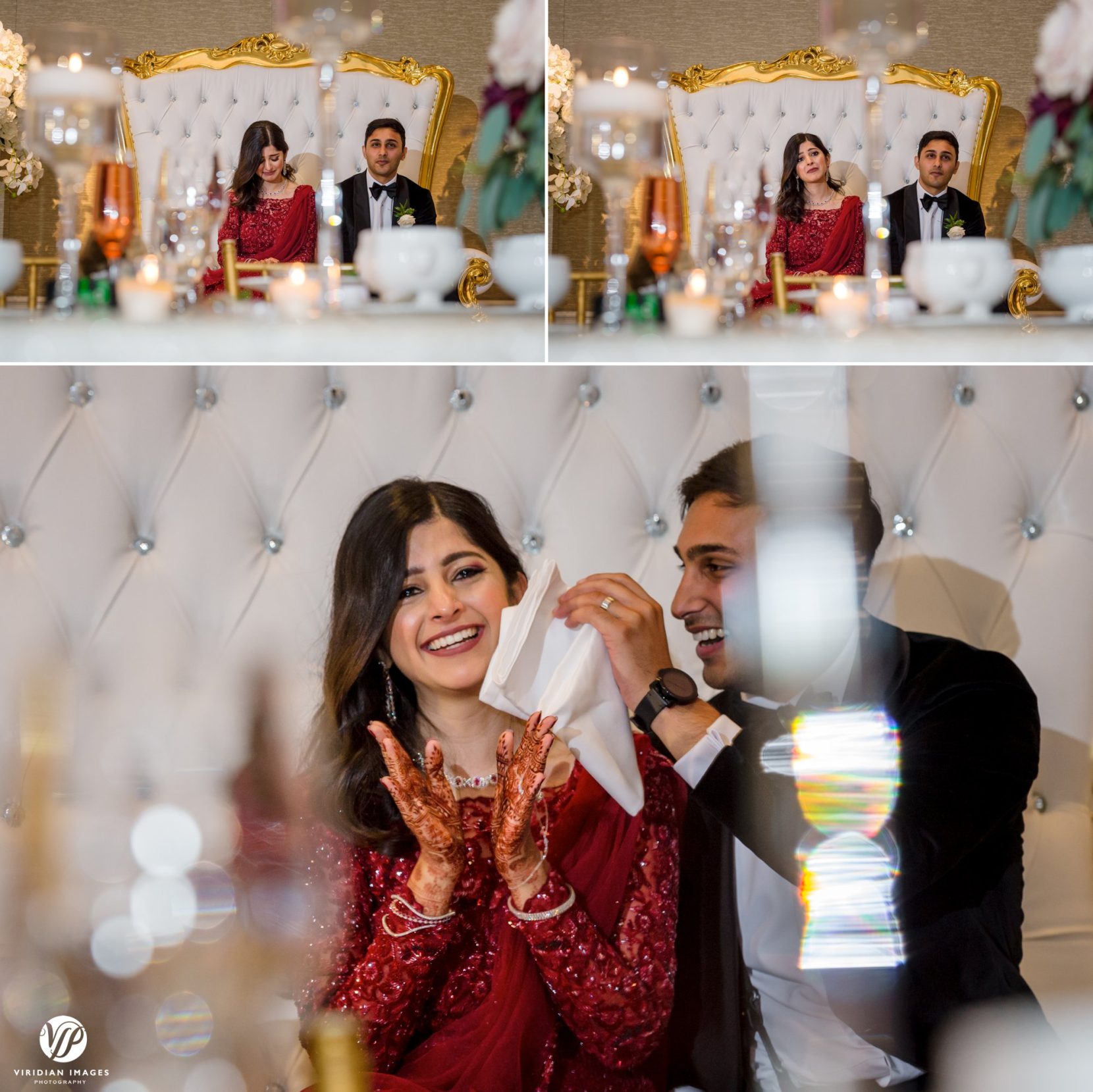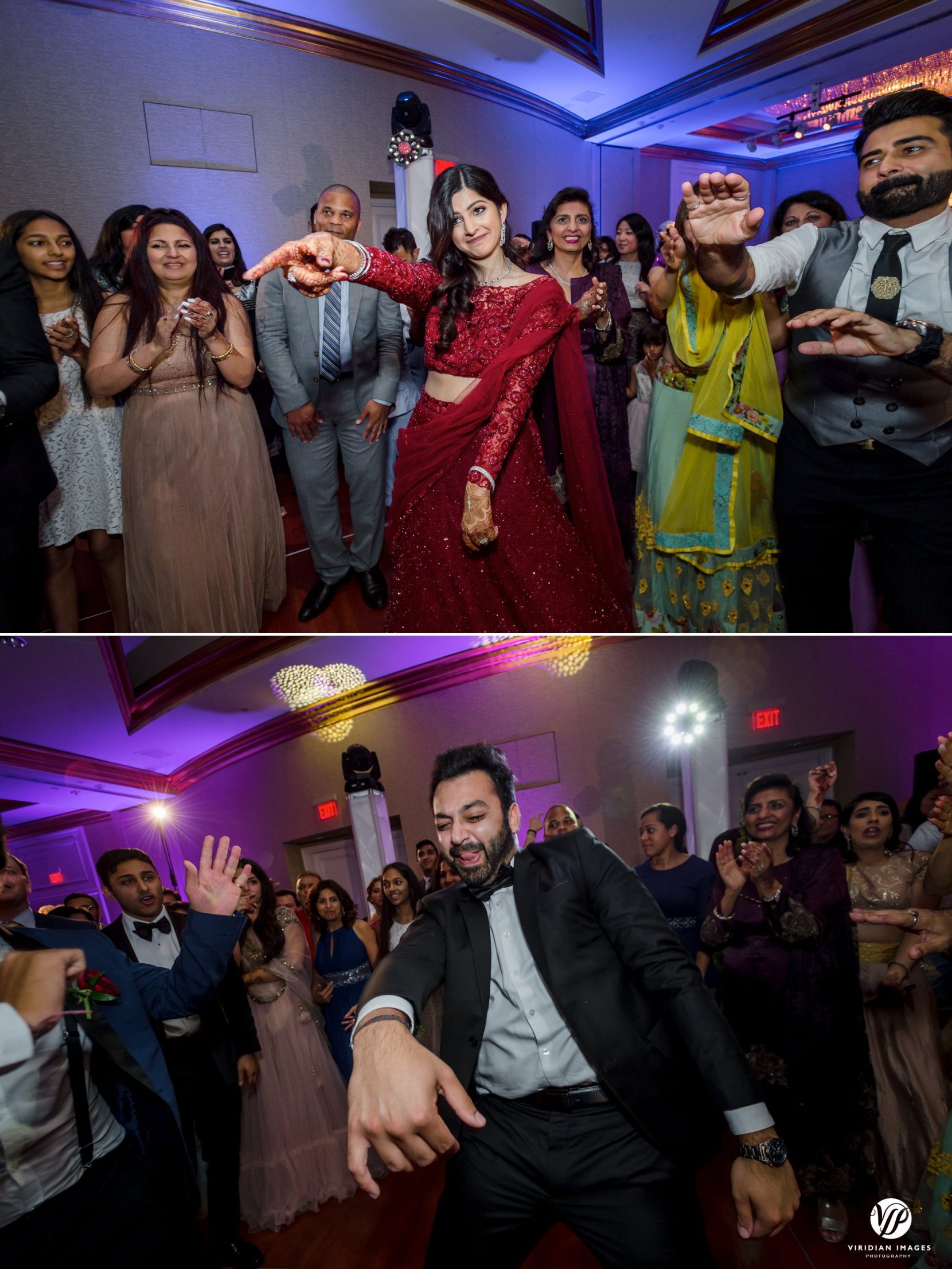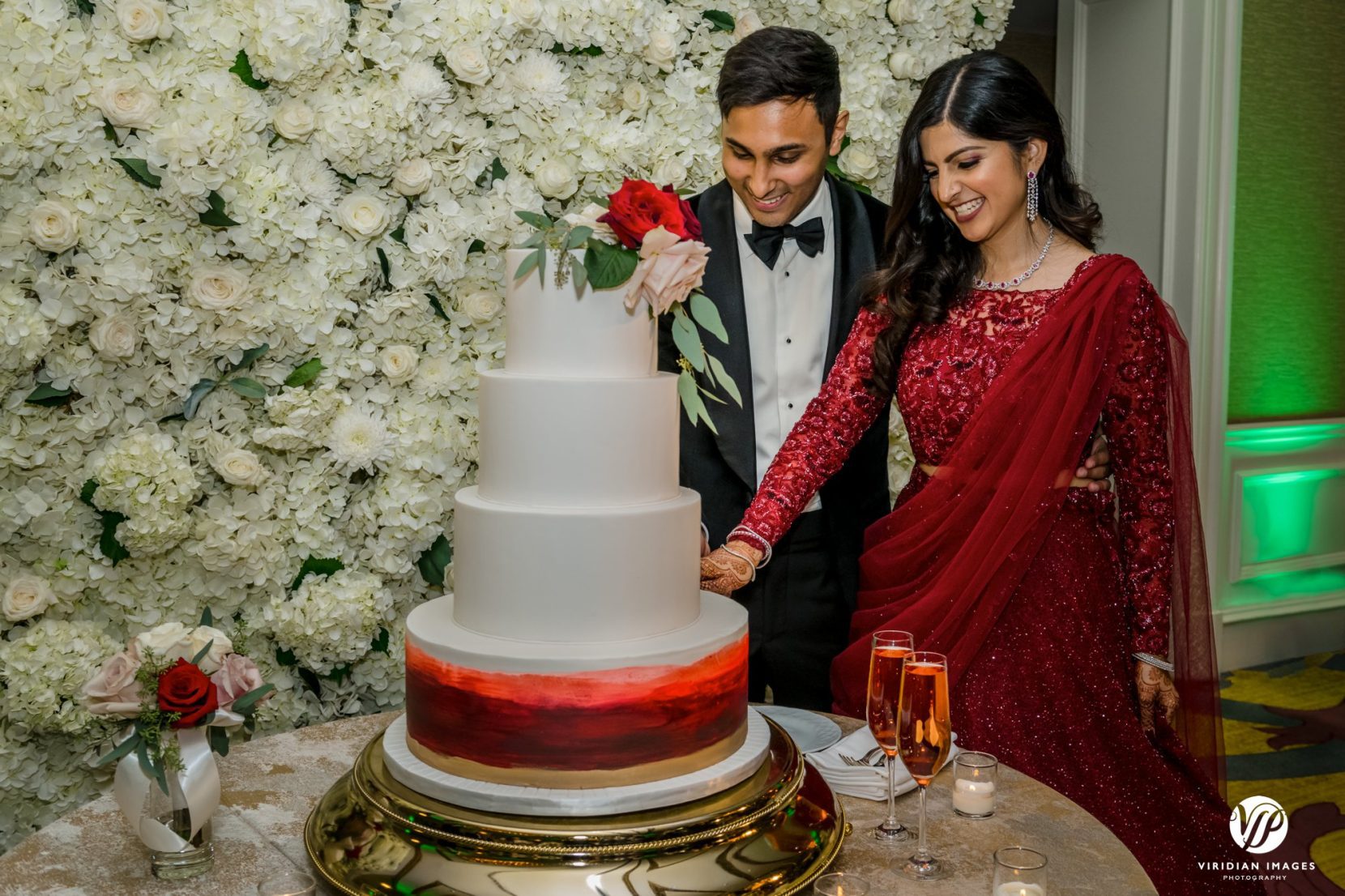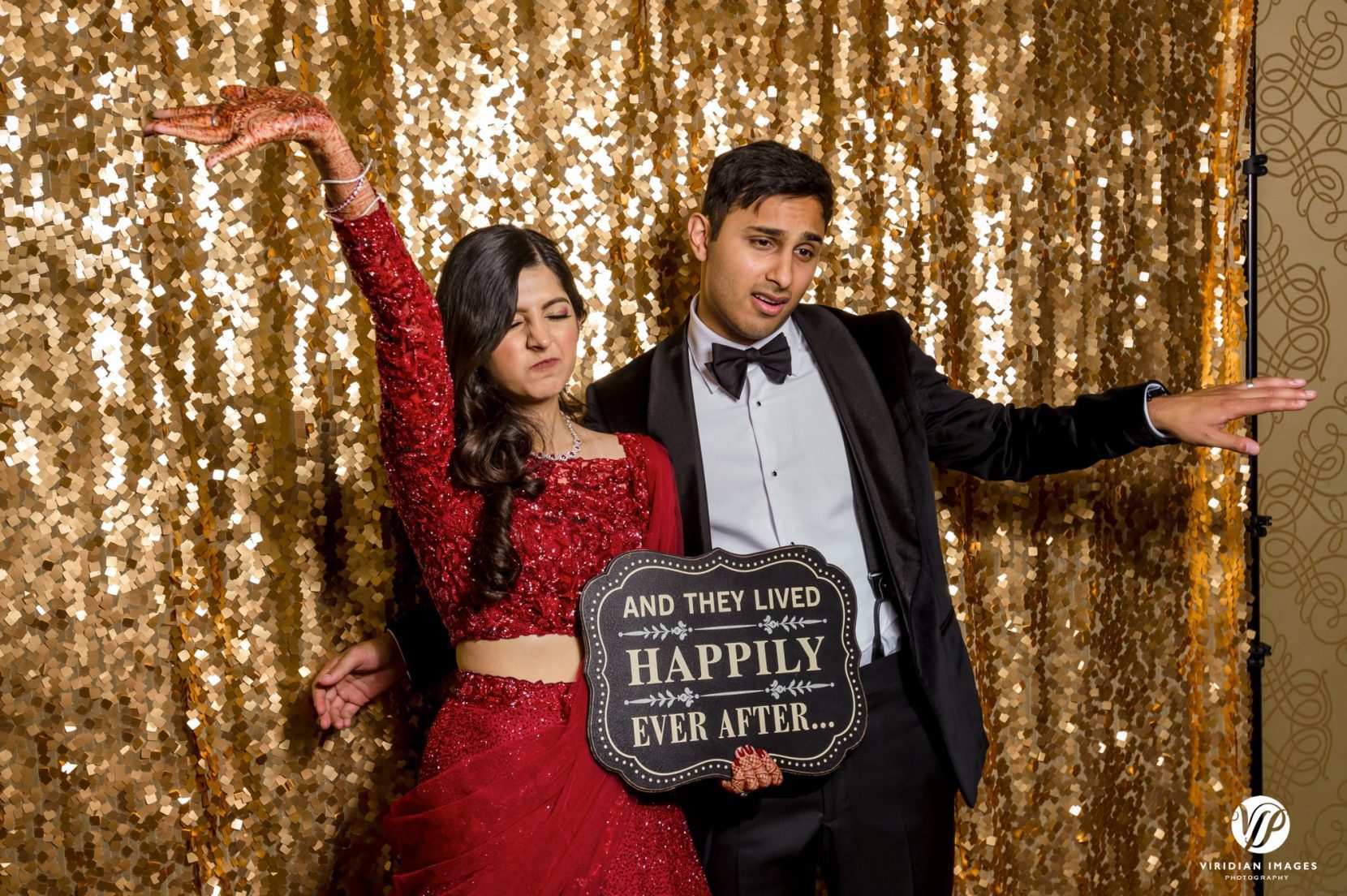 Gratitude and Best Wishes
We are immensely grateful to Nadine and Reza for entrusting us with the responsibility of capturing their special day. It was an honor to witness their love and document the intricate details that made their wedding so extraordinary. As they embark on this new chapter of their lives, we wish them endless happiness, prosperity, and success wherever their journey may lead them.
Nadine and Reza's luxurious Atlanta wedding at the Four Seasons Hotel was a celebration of love, elegance, and commitment. From their initial encounter at Emory University to their enchanting engagement session, every moment captured the essence of their remarkable journey. We feel privileged to have been a part of their special day, and we extend our warmest wishes to them as they embark on their happily ever after.
Recognizing the vendors that made this event one to remember
Planning and coordination by the spectacular: Laura Burchfield Events
Magnificent venue, catering and cake: The Four Seasons Atlanta
Fabulous hair and make up artist: Patience Phinisee
Flower and furnishing arrangements by: Unique Floral Expressions
Videography through: Jonathan and Kaye
Rocking the house down with: Sahib Chahal